Filters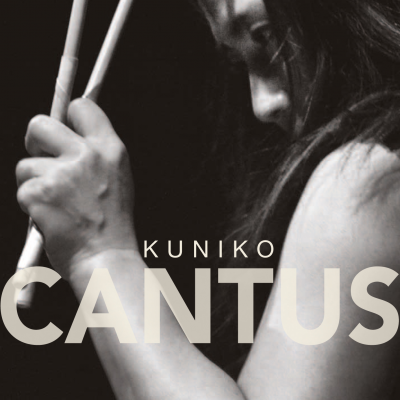 Inlay available for download
Booklet available for download
Fur Alina arr. for Vibraphone and Crotales

Fur Alina arr. for Vibraphone and Crotales

$2.30

New York Counterpoint arr. for Marimba

New York Counterpoint arr. for Marimba

$4.75

Cantus in Memory of Benjamin Britten arr. for Marimba

Cantus in Memory of Benjamin Britten arr. for Marimba

$2.30

Fratres arr. for Marimba and Vibraphone

Fratres arr. for Marimba and Vibraphone

$3.50

Spiegel im Spiegel arr. for Marimba and Bells

Spiegel im Spiegel arr. for Marimba and Bells

$4.40
Total running time: 51 minutes.

Album information

KUNIKO's eagerly awaited second album includes world premiere recordings of the percussionist's new arrangements of popular works by contemporary composers Arvo Pärt, Steve Reich and Hywel Davies.

Cantus, features six pieces arranged for five octave marimba or vibraphone, each chosen to fully demonstrate the colours, depth and dynamics of the instrument.  The arrangements and recording have been made with supervision by the original composers: Arvo Pärt, Steve Reich and Hywel Davies. This album was named 'Best of 2013 Readers' Choice' in The Washington Post and won the 'Best Recording Award' at the 26th MPCJ Music Award (Music Pen Club Japan).

The simplicity and beauty of Arvo Pärt's music has won the composer many fans.  In turn Pärt is a fan of KUNIKO's arrangements having approved the new versions premiered on this album.  KUNIKO has arranged four of his best-loved pieces including Cantus, a fitting tribute to Benjamin Britten in 2013, his 100th anniversary year. 

Purl Ground is an original piece written by British composer Hywel Davies, which KUNIKO premiered at the Cheltenham Festival in 2011 to critical acclaim.  The piece is arranged for solo marimba and makes excellent use of both tremolo and pianissimo effects.
Related Artists
Reviews