Filters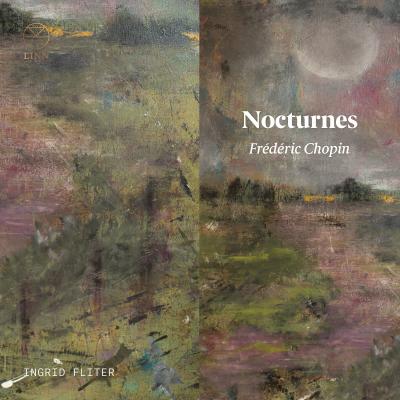 Inlay available for download
Booklet available for download
Nocturne in D Flat Major, Op. 27 No. 2

Composer(s)

Frederic Chopin

Nocturne in D Flat Major, Op. 27 No. 2

$2.30

Nocturne in B Major, Op. 32 No. 1

Composer(s)

Frederic Chopin

Nocturne in B Major, Op. 32 No. 1

$2.30

Nocturne in B Major, Op. 9 No. 3

Composer(s)

Frederic Chopin

Nocturne in B Major, Op. 9 No. 3

$2.30

Nocturne in G Minor, Op. 15 No. 3

Composer(s)

Frederic Chopin

Nocturne in G Minor, Op. 15 No. 3

$2.30

Nocturne in G Major, Op. 37 No. 2

Composer(s)

Frederic Chopin

Nocturne in G Major, Op. 37 No. 2

$2.30

Nocturne in F Sharp Major, Op. 15 No. 2

Composer(s)

Frederic Chopin

Nocturne in F Sharp Major, Op. 15 No. 2

$2.30

Nocturne in C Minor, Op. 48 No. 1

Composer(s)

Frederic Chopin

Nocturne in C Minor, Op. 48 No. 1

$2.30

Nocturne in A Flat Major, Op. 32 No. 2

Composer(s)

Frederic Chopin

Nocturne in A Flat Major, Op. 32 No. 2

$2.30

Nocturne in B Major, Op. 62 No. 1

Composer(s)

Frederic Chopin

Nocturne in B Major, Op. 62 No. 1

$3.40

Nocturne in E Minor, Op. 72 No. 1

Composer(s)

Frederic Chopin

Nocturne in E Minor, Op. 72 No. 1

$2.30

Nocturne in F Minor, Op. 55 No. 1

Composer(s)

Frederic Chopin

Nocturne in F Minor, Op. 55 No. 1

$2.30

Nocturne in F Major, Op. 15 No. 1

Composer(s)

Frederic Chopin

Nocturne in F Major, Op. 15 No. 1

$2.30

Nocturne in B Flat Minor, Op. 9 No. 1

Composer(s)

Frederic Chopin

Nocturne in B Flat Minor, Op. 9 No. 1

$2.30

Nocturne in E Flat Major, Op. 9 No. 2

Composer(s)

Frederic Chopin

Nocturne in E Flat Major, Op. 9 No. 2

$2.30

Nocturne in E Flat Major, Op. 55 No. 2

Composer(s)

Frederic Chopin

Nocturne in E Flat Major, Op. 55 No. 2

$2.30

Nocturne in F Sharp Minor, Op. 48 No. 2

Composer(s)

Frederic Chopin

Nocturne in F Sharp Minor, Op. 48 No. 2

$3.40

Nocturne in C Sharp Minor, Op. 27 No. 1

Composer(s)

Frederic Chopin

Nocturne in C Sharp Minor, Op. 27 No. 1

$2.30

Nocturne in G Minor, Op. 37 No. 1

Composer(s)

Frederic Chopin

Nocturne in G Minor, Op. 37 No. 1

$3.40

Nocturne in E Major, Op. 62 No. 2

Composer(s)

Frederic Chopin

Nocturne in E Major, Op. 62 No. 2

$2.30

Lento con gran espressione in C Sharp Minor, Op. Posth.

Composer(s)

Frederic Chopin

Lento con gran espressione in C Sharp Minor, Op. Posth.

$2.30
Total running time: 107 minutes.
Album information

A graceful and charismatic performer, Fliter is known for her effortless technique and thoughtful, sensitive music-making; every performance is deeply personal and full of freshness and poetry, perfect for exploring Chopin's masterful Nocturnes.

Chopin composed his Nocturnes throughout his creative life and succeeded in both elevating and popularizing the form. His inspirational and original style, evident from even his early works, grew and matured to create an epic collection of gorgeously melodic piano music. Fliter included a tantalizing taster of this new album on her Preludes recording, adding Nocturnes Op. 9 No. 3 and Op. 27 No. 2 to round off the performance, which had several critics hungry for more.

Her Preludes album was named 'Recording of the Month' by Gramophone, which also named it among the top 10 Chopin performances ever recorded.

On this new recital Fliter delights us with characteristically insightful interpretations which showcase both the sensitivity of her playing and the poetry of the composer's music.
Related Artists
Reviews