Filters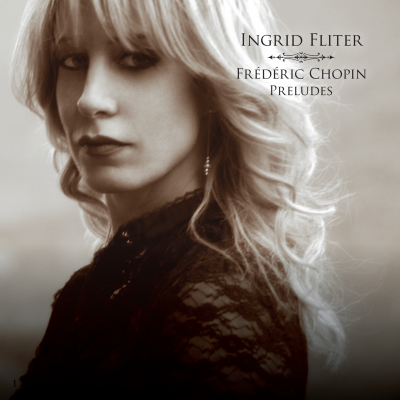 Inlay available for download
Booklet available for download
24 Preludes, Op. 28: No. 1 in C Major (Agitato)

Composer(s)

Frederic Chopin

24 Preludes, Op. 28: No. 1 in C Major (Agitato)

$2.30

24 Preludes, Op. 28: No. 2 in A Minor (Lento)

Composer(s)

Frederic Chopin

24 Preludes, Op. 28: No. 2 in A Minor (Lento)

$2.30

24 Preludes, Op. 28: No. 3 in G Major (Vivace)

Composer(s)

Frederic Chopin

24 Preludes, Op. 28: No. 3 in G Major (Vivace)

$2.30

24 Preludes, Op. 28: No. 4 in E Minor (Largo)

Composer(s)

Frederic Chopin

24 Preludes, Op. 28: No. 4 in E Minor (Largo)

$2.30

24 Preludes, Op. 28: No. 5 in D Major (Molto allegro)

Composer(s)

Frederic Chopin

24 Preludes, Op. 28: No. 5 in D Major (Molto allegro)

$2.30

24 Preludes, Op. 28: No. 6 in B Minor (Lento assai)

Composer(s)

Frederic Chopin

24 Preludes, Op. 28: No. 6 in B Minor (Lento assai)

$2.30

24 Preludes, Op. 28: No. 7 in A Major (Andantino)

Composer(s)

Frederic Chopin

24 Preludes, Op. 28: No. 7 in A Major (Andantino)

$2.30

24 Preludes, Op. 28: No. 8 in F sharp Minor (Molto agitato)

Composer(s)

Frederic Chopin

24 Preludes, Op. 28: No. 8 in F sharp Minor (Molto agitato)

$2.30

24 Preludes, Op. 28: No. 9 in E Major (Largo)

Composer(s)

Frederic Chopin

24 Preludes, Op. 28: No. 9 in E Major (Largo)

$2.30

24 Preludes, Op. 28: No. 10 in C sharp Minor (Molto allegro)

Composer(s)

Frederic Chopin

24 Preludes, Op. 28: No. 10 in C sharp Minor (Molto allegro)

$2.30

24 Preludes, Op. 28: No. 11 in B Major (Vivace)

Composer(s)

Frederic Chopin

24 Preludes, Op. 28: No. 11 in B Major (Vivace)

$2.30

24 Preludes, Op. 28: No. 12 in G sharp Minor (Presto)

Composer(s)

Frederic Chopin

24 Preludes, Op. 28: No. 12 in G sharp Minor (Presto)

$2.30

24 Preludes, Op. 28: No. 13 in F sharp Major (Lento)

Composer(s)

Frederic Chopin

24 Preludes, Op. 28: No. 13 in F sharp Major (Lento)

$2.30

24 Preludes, Op. 28: No. 14 in E flat Minor (Allegro)

Composer(s)

Frederic Chopin

24 Preludes, Op. 28: No. 14 in E flat Minor (Allegro)

$2.30

24 Preludes, Op. 28: No. 15 in D flat Major 'Raindrop' (Sostenuto)

Composer(s)

Frederic Chopin

24 Preludes, Op. 28: No. 15 in D flat Major 'Raindrop' (Sostenuto)

$2.30

24 Preludes, Op. 28: No. 16 in B flat Minor (Presto con fuoco)

Composer(s)

Frederic Chopin

24 Preludes, Op. 28: No. 16 in B flat Minor (Presto con fuoco)

$2.30

24 Preludes, Op. 28: No. 17 in A flat Major (Allegretto)

Composer(s)

Frederic Chopin

24 Preludes, Op. 28: No. 17 in A flat Major (Allegretto)

$2.30

24 Preludes, Op. 28: No. 18 in F Minor (Molto allegro)

Composer(s)

Frederic Chopin

24 Preludes, Op. 28: No. 18 in F Minor (Molto allegro)

$2.30

24 Preludes, Op. 28: No. 19 in E flat Major (Vivace)

Composer(s)

Frederic Chopin

24 Preludes, Op. 28: No. 19 in E flat Major (Vivace)

$2.30

24 Preludes, Op. 28: No. 20 in C Minor (Largo)

Composer(s)

Frederic Chopin

24 Preludes, Op. 28: No. 20 in C Minor (Largo)

$2.30

24 Preludes, Op. 28: No. 21 in B flat Major (Cantabile)

Composer(s)

Frederic Chopin

24 Preludes, Op. 28: No. 21 in B flat Major (Cantabile)

$2.30

24 Preludes, Op. 28: No. 22 in G Minor (Molto agitato)

Composer(s)

Frederic Chopin

24 Preludes, Op. 28: No. 22 in G Minor (Molto agitato)

$2.30

24 Preludes, Op. 28: No. 23 in F Major (Moderato)

Composer(s)

Frederic Chopin

24 Preludes, Op. 28: No. 23 in F Major (Moderato)

$2.30

24 Preludes, Op. 28: No. 24 in D Minor (Allegro appassionato)

Composer(s)

Frederic Chopin

24 Preludes, Op. 28: No. 24 in D Minor (Allegro appassionato)

$2.30

Mazurka, Op. 17: No. 4 in A Minor

Composer(s)

Frederic Chopin

Mazurka, Op. 17: No. 4 in A Minor

$2.30

Mazurka, Op. 17: No. 2 in E Minor

Composer(s)

Frederic Chopin

Mazurka, Op. 17: No. 2 in E Minor

$2.30

Mazurka, Op. 63: No. 3 in C sharp Minor

Composer(s)

Frederic Chopin

Mazurka, Op. 63: No. 3 in C sharp Minor

$2.30

Mazurka, Op. 50: No. 3 in C sharp Minor

Composer(s)

Frederic Chopin

Mazurka, Op. 50: No. 3 in C sharp Minor

$2.30

Mazurka, Op. 6: No. 1 in F sharp Minor

Composer(s)

Frederic Chopin

Mazurka, Op. 6: No. 1 in F sharp Minor

$2.30

Nocturne, Op. 9: No. 3 in B Major

Composer(s)

Frederic Chopin

Nocturne, Op. 9: No. 3 in B Major

$2.30

Nocturne, Op. 27: No. 2 in D flat Major

Composer(s)

Frederic Chopin

Nocturne, Op. 27: No. 2 in D flat Major

$2.30

3 Ecossaises, Op. 72: No. 1 in D Major

Composer(s)

Frederic Chopin

3 Ecossaises, Op. 72: No. 1 in D Major

$0.00

3 Ecossaises, Op. 72: No. 2 in G Major

Composer(s)

Frederic Chopin

3 Ecossaises, Op. 72: No. 2 in G Major

$0.00

3 Ecossaises, Op. 72: No. 3 in D flat Major

Composer(s)

Frederic Chopin

3 Ecossaises, Op. 72: No. 3 in D flat Major

$0.00
Total running time: 75 minutes.

Album information

Award-winning pianist Ingrid Fliter performs Chopin's Op. 28, a poetic collection of great emotional power and unrivalled artistic quality which demands high virtuosity.

Ingrid Fliter has proven herself an outstanding Chopin interpreter; this recording was named 'Recording of the Month' and one of the '50 Greatest Chopin Recordings' by Gramophone. 

Chopin's preludes achieve something close to perfection of form within the framework of the miniature, and each prelude has its own melodic, harmonic and rhythmic profile. Fellow pianist and composer Franz Liszt perhaps summed up the appeal of Op. 28 best: '...they are poetic preludes, analogous to those of a great contemporary poet, who cradles the soul in golden dreams...' 

Completing the programme are two nocturnes and five mazurkas, both genres that Chopin defined.
Related Artists
Reviews