Filters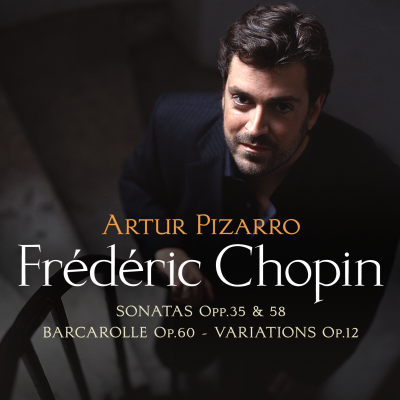 Booklet available for download
Variations Brillantes in B flat major, Op. 12

Composer(s)

Frederic Chopin

Frédéric Chopin

Variations Brillantes in B flat major, Op. 12

$3.40

Piano Sonata No. 2 in B flat minor, Op. 35 – I. Grave. Doppio movimento

Composer(s)

Frédéric Chopin

Piano Sonata No. 2 in B flat minor, Op. 35 – I. Grave. Doppio movimento

$3.40

Piano Sonata No. 2 in B flat minor, Op. 35 – II. Scherzo

Composer(s)

Frédéric Chopin

Piano Sonata No. 2 in B flat minor, Op. 35 – II. Scherzo

$3.40

Piano Sonata No. 2 in B flat minor, Op. 35 – III. Marche funèbre: Lento

Composer(s)

Frédéric Chopin

Piano Sonata No. 2 in B flat minor, Op. 35 – III. Marche funèbre: Lento

$4.60

Piano Sonata No. 2 in B flat minor, Op. 35 – IV. Finale. Presto. Sotto voce e legato

Composer(s)

Frédéric Chopin

Piano Sonata No. 2 in B flat minor, Op. 35 – IV. Finale. Presto. Sotto voce e legato

$2.30

Barcarolle in F sharp major, Op. 60

Composer(s)

Frédéric Chopin

Barcarolle in F sharp major, Op. 60

$3.40

Piano Sonata No. 3 in B minor, Op. 58 – I. Allegro maestoso

Composer(s)

Frédéric Chopin

Piano Sonata No. 3 in B minor, Op. 58 – I. Allegro maestoso

$4.60

Piano Sonata No. 3 in B minor, Op. 58 – II. Scherzo. Molto vivace

Composer(s)

Frédéric Chopin

Piano Sonata No. 3 in B minor, Op. 58 – II. Scherzo. Molto vivace

$2.30

Piano Sonata No. 3 in B minor, Op. 58 – III. Largo

Composer(s)

Frédéric Chopin

Piano Sonata No. 3 in B minor, Op. 58 – III. Largo

$3.40

Piano Sonata No. 3 in B minor, Op. 58 – IV. Finale. Presto non tanto; Agitato

Composer(s)

Frédéric Chopin

Piano Sonata No. 3 in B minor, Op. 58 – IV. Finale. Presto non tanto; Agitato

$2.30
Total running time: 77 minutes.
Album information

Artur Pizarro's second Chopin album, following on from his hugely successful Reminiscences album. Pianist magazine named it the 'Chopin Album of 2007'.

Pizarro's recording of two of Chopin's finest sonatas is a natural progression from his Beethoven recordings, as the musical modifications Chopin made to the sonata form clearly built upon the formal boundaries that Beethoven had extended. Chopin introduced multiple changes of rhythm and tempi, often even within individual movements and, like Beethoven, rearranged the movements to include a scherzo as the second movement and a slow third movement. The French pianist Alfred Cortot saw the most important shift from Beethoven's to Chopin's sonatas as the shift from inspiration by the ideals of universality to the suffusion of the music by the composer's personal feelings and emotions.

The famous 'Funeral March' earned the Piano Sonata No. 2 in B flat minor the approved title of 'Sonata fùnebre', however more unkind titles were also attributed to it by Anton Rubinstein who named it the 'Death Poem' and Robert Schumann who referred to it as 'four of Chopin's maddest children under the same roof'. It has been suggested that this sonata was modelled on Beethoven's Piano Sonata No. 12, Op. 26 in A flat major, also subtitled 'Funeral march', which Chopin often played and taught.

Written five years after the Second Piano Sonata, the Piano Sonata in B minor was written in times of tranquillity and relatively good health. The largest of all of Chopin's works for piano solo, it represents the apotheosis of his creativity.  
Related Artists
Reviews