Filters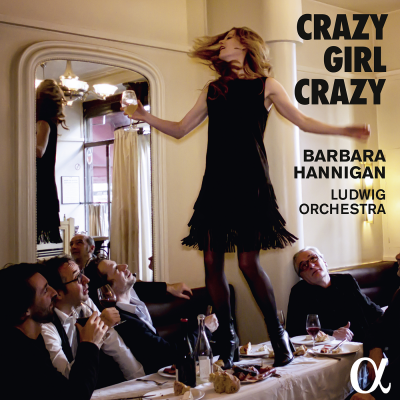 Booklet available for download
Sequenza III

Composer(s)

Luciano Berio

Artist(s)

Barbara Hannigan

Sequenza III

$3.40

Lulu Suite: I. Rondo

Artist(s)

Barbara Hannigan

Ludwig Orchestra

Lulu Suite: I. Rondo

$4.60

Lulu Suite: II. Ostinato

Artist(s)

Barbara Hannigan

Ludwig Orchestra

Lulu Suite: II. Ostinato

$2.30

Lulu Suite: III. Lied der Lulu

Artist(s)

Barbara Hannigan

Ludwig Orchestra

Lulu Suite: III. Lied der Lulu

$2.30

Lulu Suite: IV. Variationen

Artist(s)

Barbara Hannigan

Ludwig Orchestra

Lulu Suite: IV. Variationen

$2.30

Lulu Suite: V. Adagio

Artist(s)

Barbara Hannigan

Ludwig Orchestra

Lulu Suite: V. Adagio

$3.40

Girl Crazy Suite

Composer(s)

George Gershwin�

Artist(s)

Barbara Hannigan

Ludwig Orchestra

Girl Crazy Suite

$4.60
Total running time: 57 minutes.






Album information

Barbara Hannigan's very first album as singer and conductor. This album won the 'Best Classical Solo Vocal Album' award at the 60th annual Grammy Awards.

With the Amsterdam based orchestra Ludwig, of which she is associate artist, Barbara Hannigan has devised a programme including Berg's Lulu Suite and Gershwin's Girl Crazy in a new arrangement by the multi award-winning American composer Bill Elliott. To complement these two pieces, she has recorded Berio's spectacular Sequenza III for solo voice.

An outstanding soprano, a distinguished interpreter of the music of the twentieth and twenty-first centuries, an all-round artist who creates a sensation on concert platforms and in opera houses throughout the world, Barbara Hannigan has enriched her palette over the past few years by devoting a portion of her activities to conducting.
Related Artists
Reviews