Filters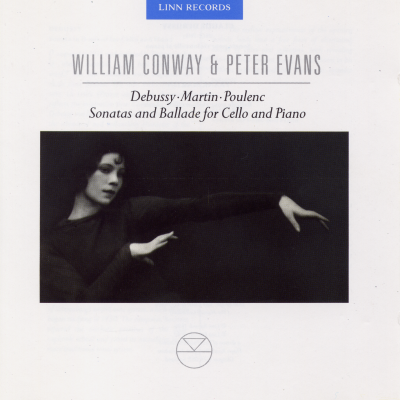 Sonate pour Violoncelle & piano

Composer(s)

Claude Debussy

Artist(s)

William Conway

Peter Evans

Sonate pour Violoncelle & piano

$4.00

Ballade pour violoncelle et piano

Artist(s)

William Conway

Peter Evans

Ballade pour violoncelle et piano

$6.00

Sonate pour violoncelle et piano

Composer(s)

Francis Poulenc

Artist(s)

William Conway

Peter Evans

Sonate pour violoncelle et piano

$7.00
Total running time: 50 minutes.
Album information

Three beautifully expressive French 'cello sonatas performed by William Conway and Peter Evans.

The programme opens with Debussy's technically demanding cello sonata, a staple of the modern cello repertoire which is commonly regarded as one of the finest masterpieces written for the instrument. Inspired by the music of his fellow Frenchman, François Couperin, and styled after the 18th century sonata form, it makes use of modes and whole-tone and pentatonic scales, as is typical of Debussy's style. It also utilises many types of extended cello technique, including left-hand pizzicato, spiccato and flautando bowing, false harmonics and portamenti. 

The second cello sonata is by Francis Poulenc. It was completed in 1948 and dedicated to Pierre Fournier, who also played a significant role in the writing of the cello part since the cello was an instrument Poulenc was not specialised in.

Frank Martin's Ballade, a free fantasia-like dialogue between cello and piano, completes the recital. 
Related Artists
Reviews