Filters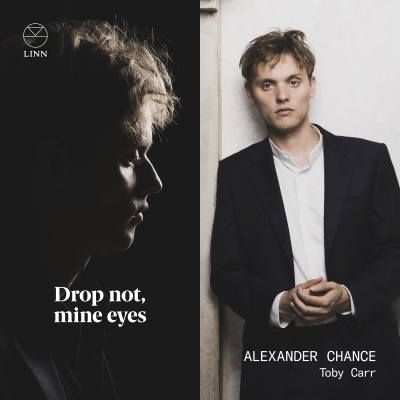 Inlay available for download
Booklet available for download
6 Ayres for Four Voices: No. 2, Can She excuse My Wrongs?

Artist(s)

Toby Carr

Alexander Chance

6 Ayres for Four Voices: No. 2, Can She excuse My Wrongs?

$2.30

The Second Book of Songes: No. 1, I Saw My Lady Weep

Artist(s)

Toby Carr

Alexander Chance

The Second Book of Songes: No. 1, I Saw My Lady Weep

$2.30

The Second Book of Songes: No. 2, Flow, My Tears

Artist(s)

Toby Carr

Alexander Chance

The Second Book of Songes: No. 2, Flow, My Tears

$2.30

Captain Digorie Piper, His Galliard

Captain Digorie Piper, His Galliard

$2.30

I Care Not for These Ladies

Composer(s)

Thomas Campion

Artist(s)

Toby Carr

Alexander Chance

I Care Not for These Ladies

$2.30

The Cypress Curtain of the Night

Composer(s)

Thomas Campion

Artist(s)

Toby Carr

Alexander Chance

The Cypress Curtain of the Night

$2.30

Never Weather-Beaten Sail

Composer(s)

Thomas Campion

Artist(s)

Toby Carr

Alexander Chance

Never Weather-Beaten Sail

$2.30

What Then Is Love

Artist(s)

Toby Carr

Alexander Chance

What Then Is Love

$2.30

Fair, Sweet, Cruel

Artist(s)

Toby Carr

Alexander Chance

Fair, Sweet, Cruel

$2.30

Mrs. M. E. Her Funeral Tears for the Death of Her Husband: I. Grief, Keep Within

Artist(s)

Toby Carr

Alexander Chance

Mrs. M. E. Her Funeral Tears for the Death of Her Husband: I. Grief, Keep Within

$2.30

Mrs. M. E. Her Funeral Tears for the Death of Her Husband: II. Drop Not, Mine Eyes

Artist(s)

Toby Carr

Alexander Chance

Mrs. M. E. Her Funeral Tears for the Death of Her Husband: II. Drop Not, Mine Eyes

$2.30

Mrs. M. E. Her Funeral Tears for the Death of Her Husband: III. Have All Our Passions

Artist(s)

Toby Carr

Alexander Chance

Mrs. M. E. Her Funeral Tears for the Death of Her Husband: III. Have All Our Passions

$2.30

He Whose Desires Are Still Abroad

Artist(s)

Toby Carr

Alexander Chance

He Whose Desires Are Still Abroad

$2.30

In Darkness Let Me Dwell

Artist(s)

Toby Carr

Alexander Chance

In Darkness Let Me Dwell

$2.30

Entrée d'Apollon (After Jean-Baptiste Lully's "Le triomphe de l'amour")

Composer(s)

Robert de Visée

Entrée d'Apollon (After Jean-Baptiste Lully's "Le triomphe de l'amour")

$2.30

O Solitude, My Sweetest Choice!, Z. 406

Composer(s)

Henry Purcell

Artist(s)

Toby Carr

Alexander Chance

O Solitude, My Sweetest Choice!, Z. 406

$2.30

Prelude

Composer(s)

Robert de Visée

Prelude

$2.30

Now That the Sun Hath Veiled His Light, Z. 193

Composer(s)

Henry Purcell

Artist(s)

Toby Carr

Alexander Chance

Now That the Sun Hath Veiled His Light, Z. 193

$2.30
Total running time: 66 minutes.




Album information

Named Gramophone's One to Watch and winner of the 2022 International Handel Singing Competition, Alexander Chance makes his recording debut on Linn.

Drop not, mine eyes is a recital of English lute songs that soaks up the zeitgeist of the past couple of years to create a programme full of melancholic works by Dowland, Campion, Danyel, Purcell and others. If the ever-popular Dowland was readily prone to sadness, as exemplified by the pair I saw my lady weep and Flow, my tears, or indeed In darkness let me dwell, the polymath Thomas Campion favoured a more sober style, as shown in I care not for these ladies. Thomas Ford displays his more profane side here with Fair, sweet, cruel and What then is love. When it comes to melancholy, John Danyel's Grief, keep within and Drop not, mine eyes are every bit as good as Dowland. The programme closes with Purcell, the other English Orpheus.

Toby Carr provides sympathetic accompaniment on lute and theorbo.
Related Artists
Reviews