Filters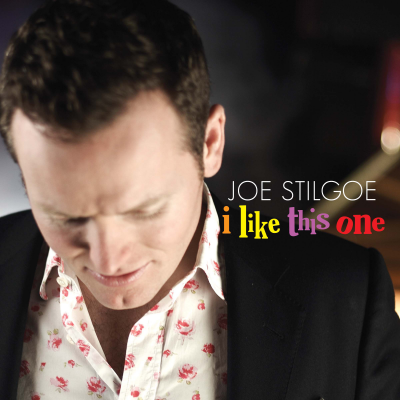 Inlay available for download
Booklet available for download
I won't stop wanting you

$2.30

Secret love

Composer(s)

Sammy Fain & Paul Francis Webster

Secret love

$2.30

I thought about you

Composer(s)

Jimmy van Heusen & Johnny Mercer

I thought about you

$2.30

Is there any room for me?

Is there any room for me?

$2.30

The lady is a tramp

Composer(s)

Richard Rodgers & Lorenz Hart

The lady is a tramp

$2.30

Slow train

Composer(s)

Michael Flanders & Donald Swann

Slow train

$2.30

Rail replacement service

$2.30

The surrey with the fringe on top

Composer(s)

Richard Rodgers & Oscar Hammerstein II

The surrey with the fringe on top

$3.40

Nothing could be finer

$2.30

I really shouldn't be allowed to speak

I really shouldn't be allowed to speak

$2.30

If I only had a brain (BONUS TRACK)

Composer(s)

Harold Arlen & Edgar Yipsel 'Yip' Harburg

If I only had a brain (BONUS TRACK)

$2.30
Total running time: 56 minutes.
Album information

I Like This One launched Joe Stilgoe's recording career and established him as a performer and songwriter of considerable skill.

An exceptional pianist with formidable technique, Stilgoe has drawn comparisons with the great Oscar Peterson and Bill Evans, whilst his voice has seen him likened to Harry Connick Jr, Michael Bublé and Jamie Cullum.

Stilgoe's inimitable sense of humour is also in evidence throughout the many original songs (listen to the downright funny 'I really shouldn't be allowed to speak') and the sleeve notes, which boast a foreword by John Dankworth.

A Dudley Moore sketch provides the inspiration for 'Mr Spiggott' whilst fans of comedy duo Flanders and Swann will recognise the classic 'Slow train' which Stilgoe gives a contemporary twist. Stilgoe includes his take on the standards with the Rodgers & Hart classic 'The lady is a tramp' and the Rodgers & Hammerstein toe-tapper 'The surrey with the fringe on top'.

This hand-picked selection of songs combined with Stilgoe's great charm and wit ensures fans will conclude: I like this one.
Related Artists
Reviews