Filters
New Songs For Old Souls (Digital Deluxe Version)
New Songs For Old Souls (Digital Deluxe Version)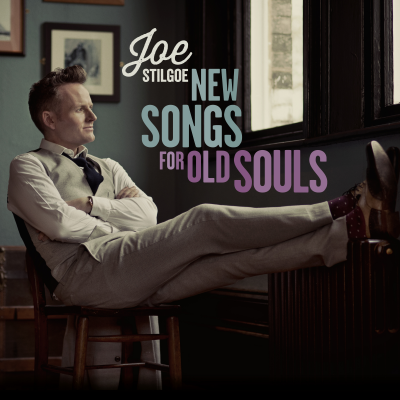 Inlay available for download
Booklet available for download
Nobody Cares Like Me

$2.30

Rainbows In My Teacup

$2.30

I Just Wasn't Made For These Times

Composer(s)

Brian Wilson; Tony Asher

Artist(s)

Joe Stilgoe

Liane Carroll

I Just Wasn't Made For These Times

$2.30

How To Fall In Love

$2.30

You're Funny (But I'm Not In Love)

You're Funny (But I'm Not In Love)

$2.30

Too Late Now

Composer(s)

Burton Lane; Alan Jay Lerner

Too Late Now

$2.30

A Room With A View (BONUS)

A Room With A View (BONUS)

$0.00

Sweet Honey Sweet (BONUS)

Sweet Honey Sweet (BONUS)

$0.00
Total running time: 54 minutes.
Album information

Firmly established as a performer and songwriter of considerable skill, Joe Stilgoe's first studio album on Linn is a masterclass in giving nostalgia a contemporary twist.

New Songs For Old Souls is Joe's first studio album for Linn Records, following his signing to the label in 2014. This Digital Deluxe Version comprises fourteen songs with eleven terrific originals by Joe, including three thrilling big band numbers: 'Nobody Cares Like Me', 'Pocket Song' and a new version of 'Gold On Silver', previously heard on Songs On Film Live.

Joe's seamless ability to mix contemporary style with a fond nostalgia for the Golden Era of Gene Kelly and Louis Prima means his 'old soul' finds a perfect match in these 'new songs'. Joe's trademark catchy hooks and clever lyrics (full of intricate rhymes and clever twists reminiscent of Irving Berlin and Cole Porter) create an instant familiarity.

Joe also duets with Liane Carroll on a wistful cover of Brian Wilson's 'I Just Wasn't Made For These Times', one of the album's three non-original songs.
Related Artists
Reviews