Filters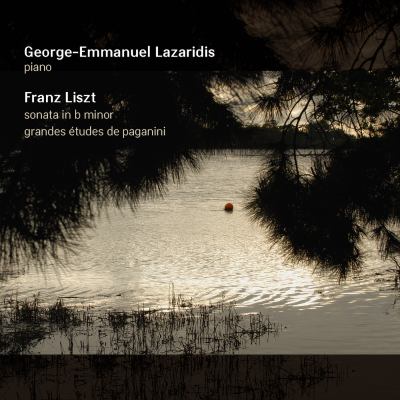 Inlay available for download
Booklet available for download
Sonata in B minor, S. 178

Artist(s)

George-Emmanuel Lazaridis

Sonata in B minor, S. 178

$9.20

Grandes etudes de Paganini, S. 141: No. I in G minor 'Tremolo'

Artist(s)

George-Emmanuel Lazaridis

Grandes etudes de Paganini, S. 141: No. I in G minor 'Tremolo'

$2.30

Grandes etudes de Paganini, S. 141: No. II in E flat major 'Octave'

Artist(s)

George-Emmanuel Lazaridis

Grandes etudes de Paganini, S. 141: No. II in E flat major 'Octave'

$2.30

Grandes etudes de Paganini, S. 141: No. III in G sharp minor 'La Campanella'

Artist(s)

George-Emmanuel Lazaridis

Grandes etudes de Paganini, S. 141: No. III in G sharp minor 'La Campanella'

$2.30

Grandes etudes de Paganini, S. 141: No. IV in E major 'Arpeggio'

Artist(s)

George-Emmanuel Lazaridis

Grandes etudes de Paganini, S. 141: No. IV in E major 'Arpeggio'

$2.30

Grandes etudes de Paganini, S. 141: No. V in E major 'La Chasse'

Artist(s)

George-Emmanuel Lazaridis

Grandes etudes de Paganini, S. 141: No. V in E major 'La Chasse'

$2.30

Grandes etudes de Paganini, S. 141: No. VI in A minor 'Theme and variations'

Artist(s)

George-Emmanuel Lazaridis

Grandes etudes de Paganini, S. 141: No. VI in A minor 'Theme and variations'

$2.30
Total running time: 57 minutes.
Album information

Greek pianist George-Emmanuel Lazaridis' superb debut release for Linn Records features two of the most famous works in the solo piano repertoire, both performed in breathtaking style.

Liszt's Piano Sonata in B minor is one of the seminal works of the Romantic piano repertoire and one of the most technically challenging pieces any pianist can undertake. Continuing this virtuosic theme, and demonstrating his great ambition as a pianist of the highest calibre, Lazaridis also presents Liszt's Grandes études de Paganini. This six-part composition, based on themes originally composed for violin by Niccolò Paganini, again places huge demands on the technical and interpretive abilities of the performer. 

This recording was named on of BBC Music Magazine's '5 Essential Works by Franz Liszt' and 'Recommended' by Pianist Magazine.
Related Artists
Reviews