Filters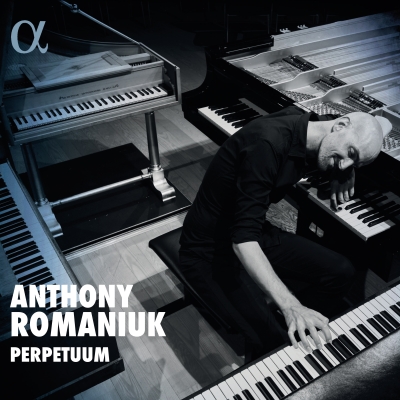 Inlay available for download
Booklet available for download
China Gates

Artist(s)

Anthony Romaniuk

China Gates

$2.30

Pièces froides: II. Danses de travers: No. 1, En y regardant à deux fois

Artist(s)

Anthony Romaniuk

Pièces froides: II. Danses de travers: No. 1, En y regardant à deux fois

$2.30

Suite in E Major, BWV 1006a: I. Prélude

Composer(s)

Johann Sebastian Bach

Artist(s)

Anthony Romaniuk

Suite in E Major, BWV 1006a: I. Prélude

$2.30

Perpetuum Mobile

Composer(s)

Simon Harry Piers Jeffes

Artist(s)

Anthony Romaniuk

Perpetuum Mobile

$2.30

Etude No. 4 "Fanfares"

Composer(s)

György Ligeti

Artist(s)

Anthony Romaniuk

Etude No. 4 "Fanfares"

$2.30

4 Impromptus, D. 899: No. 3, Andante in G-Flat Major

Composer(s)

Franz Schubert

Artist(s)

Anthony Romaniuk

4 Impromptus, D. 899: No. 3, Andante in G-Flat Major

$2.30

Shadings

Composer(s)

Anthony Romaniuk

Artist(s)

Anthony Romaniuk

Shadings

$2.30

A New Ground in E Minor, ZT 682

Composer(s)

Henry Purcell

Artist(s)

Anthony Romaniuk

A New Ground in E Minor, ZT 682

$2.30

Pièces froides: II. Danses de travers: No. 2, Passer

Artist(s)

Anthony Romaniuk

Pièces froides: II. Danses de travers: No. 2, Passer

$2.30

Parabola

Composer(s)

Anthony Romaniuk

Artist(s)

Anthony Romaniuk

Parabola

$2.30

Piano Sonata, K043: I. Quarter note = 112

Composer(s)

Igor Stravinsky

Artist(s)

Anthony Romaniuk

Piano Sonata, K043: I. Quarter note = 112

$2.30

Toccata in E Minor, BWV 914

Composer(s)

Johann Sebastian Bach

Artist(s)

Anthony Romaniuk

Toccata in E Minor, BWV 914

$2.30

Etude No. 2

Artist(s)

Anthony Romaniuk

Etude No. 2

$2.30

Faschingsschwank aus Wien, Op. 26: No. 4, Intermezzo

Composer(s)

Robert Schumann

Artist(s)

Anthony Romaniuk

Faschingsschwank aus Wien, Op. 26: No. 4, Intermezzo

$2.30

Le tombeau de Couperin, M. 68: I. Prélude. Vif

Composer(s)

Maurice Ravel

Artist(s)

Anthony Romaniuk

Le tombeau de Couperin, M. 68: I. Prélude. Vif

$2.30

Uppon La Mi Re

Artist(s)

Anthony Romaniuk

Uppon La Mi Re

$2.30

24 Preludes and Fugues, Op. 87: Prelude No. 2 in A Minor

Composer(s)

Dmitri Shostakovich

Artist(s)

Anthony Romaniuk

24 Preludes and Fugues, Op. 87: Prelude No. 2 in A Minor

$2.30

Improvisation upon 'Uppon La Mi Re'

Artist(s)

Anthony Romaniuk

Improvisation upon 'Uppon La Mi Re'

$2.30

Piano Sonata No. 17, Op. 31 No. 2: III. Finale

Composer(s)

Ludwig van Beethoven

Artist(s)

Anthony Romaniuk

Piano Sonata No. 17, Op. 31 No. 2: III. Finale

$2.30

Pièces froides: II. Danses de travers: No. 3, Encore

Artist(s)

Anthony Romaniuk

Pièces froides: II. Danses de travers: No. 3, Encore

$2.30

Toccata Arpeggiata

Composer(s)

Giovanni Girolamo Kapsberger

Artist(s)

Anthony Romaniuk

Toccata Arpeggiata

$2.30
Total running time: 68 minutes.
Album information

Anthony Romaniuk explores the hypnotic effects of perpetual motion with a highly diverse programme featuring a Fazioli concert piano, a Graf fortepiano from 1835, a Flemish muselar, a 17-century harpsichord, a Yamaha CP80 electro-acoustic piano and a Prophet Rev2 synthesiser.

The multi-keyboardist, alchemist of pianos, or 'musical polyglot' as some people call him, describes his inspiration: 'I remember very clearly the occasions in my childhood when I would be at a concert and a magical feeling would overtake both the audience and the performers. It was as though everyone in the room was part of the performance and we were all experiencing a kind of collective bliss. As an adult I have tried to understand this phenomenon of communal concentration. It seems to me that a certain kind of musical work will naturally induce this state, works in which the rhythm is hypnotic, trance-like and ongoing. For this album I wanted to find music embodying this quality, pieces in perpetual motion.'

As if in some fascinating portrait gallery, we meet music by Kapsberger, Scarlatti, Purcell, Bach, Beethoven, Schubert, Schumann, Shostakovich, Stravinsky, Ravel, Satie, Ligeti, Adams, and improvisations.
Related Artists
Reviews