Filters
Piano Icons For The 21st Century
Piano Icons For The 21st Century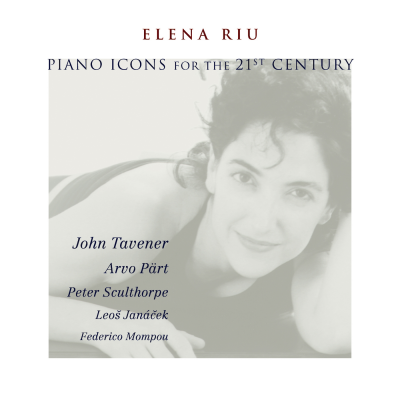 Inlay available for download
Booklet available for download
Variationen zur Gesundung von Arinushka

Variationen zur Gesundung von Arinushka

$1.80

Djilile

Composer(s)

Peter Sculthorpe

Djilile

$2.70

Ypakoe: Arise, O God

$1.80

Ypakoe: Let all mortal flesh keep silent

Ypakoe: Let all mortal flesh keep silent

$1.80

Ypakoe: Weep not for me, O mother

Ypakoe: Weep not for me, O mother

$1.80

Ypakoe: The Lord awoke us as one that sleepeth

Ypakoe: The Lord awoke us as one that sleepeth

$1.80

Ypakoe: Remember us also, O Lord

Ypakoe: Remember us also, O Lord

$1.80

Singing Sun from A Little Book of Hours

Composer(s)

Peter Sculthorpe

Singing Sun from A Little Book of Hours

$1.80

In the Mists: I. Andante

$1.80

In the Mists: II. Molto allegro

In the Mists: II. Molto allegro

$1.80

In the Mists: III. Andantino

In the Mists: III. Andantino

$1.80

In the Mists: IV. Presto

$1.80

Night Pieces: Snow

Composer(s)

Peter Sculthorpe

Night Pieces: Snow

$1.80

Night Pieces: Moon

Composer(s)

Peter Sculthorpe

Night Pieces: Moon

$1.80

Night Pieces: Flowers

Composer(s)

Peter Sculthorpe

Night Pieces: Flowers

$1.80

Night Pieces: Night

Composer(s)

Peter Sculthorpe

Night Pieces: Night

$1.80

Night Pieces: Stars

Composer(s)

Peter Sculthorpe

Night Pieces: Stars

$1.80

Charmes: Pour enormir la souffrance

Composer(s)

Federico Mompou

Charmes: Pour enormir la souffrance

$1.80

Charmes: Pour penetrer les ames

Composer(s)

Federico Mompou

Charmes: Pour penetrer les ames

$1.80

Charmes: Pour inspirer l'amour

Composer(s)

Federico Mompou

Charmes: Pour inspirer l'amour

$1.80

Charmes: Pour les guerisons

Composer(s)

Federico Mompou

Charmes: Pour les guerisons

$1.80

Charmes: Pour evoquer l'image du passe

Composer(s)

Federico Mompou

Charmes: Pour evoquer l'image du passe

$1.80

Charmes: Pour appeler la joie

Composer(s)

Federico Mompou

Charmes: Pour appeler la joie

$1.80
Total running time: 74 minutes.
Album information

Piano Icons For The 21st Century is an exceptionally performed collection of contemporary piano works by Pärt, Janáček, Sculthorpe and Mompou, plus the world premiere recording of John Tavener's Ypakoë.

Piano Icons For The 21st Century was widely acclaimed upon its release and named a Gramophone 'Critics' Choice': "my disc of 2000 is without hesitation Elena Riu's extraordinarily fine CD." John Tavener was inspired to write his first major solo work for piano in over twenty years after hearing Elena play. She premiered Ypakoë, a series of meditations on the death of Jesus, at the City of London Festival.

The programme also includes Janáček's In The Mist, an intensely personal and darkly hued cycle, plus an intriguing collection of miniatures by three composers who, in her view, are on a similar wavelength: Peter Sculthorpe, the late Catalan composer Federico Mompou, and Arvo Pärt.
Related Artists
Reviews