Filters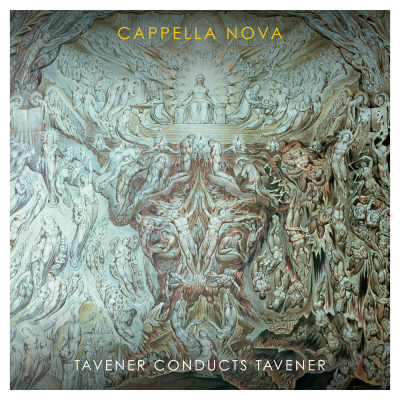 Inlay available for download
Booklet available for download
Resurrection: Paradise Choir (Opening)

Artist(s)

Alan Tavener

Cappella Nova

Resurrection: Paradise Choir (Opening)

$2.30

Sunrise in Your Heart

Artist(s)

Alan Tavener

Cappella Nova

Sunrise in Your Heart

$2.30

A New Commandment

Artist(s)

Alan Tavener

Cappella Nova

A New Commandment

$2.30

A Buddhist Miniature

Artist(s)

Alan Tavener

Cappella Nova

A Buddhist Miniature

$2.30

Ikon of the Nativity

Artist(s)

Alan Tavener

Cappella Nova

Ikon of the Nativity

$2.30

O isplendor

Artist(s)

Alan Tavener

Cappella Nova

O isplendor

$4.60

The Founder's Prayer

Artist(s)

Alan Tavener

Cappella Nova

The Founder's Prayer

$2.30

The Lamb

Artist(s)

Alan Tavener

Cappella Nova

The Lamb

$2.30

Take him, earth, for cherishing

Artist(s)

Alan Tavener

Cappella Nova

Take him, earth, for cherishing

$2.30

Two Hadiths

Artist(s)

Alan Tavener

Cappella Nova

Canty

Two Hadiths

$3.40

Nunc dimittis (second setting)

Artist(s)

Alan Tavener

Cappella Nova

Nunc dimittis (second setting)

$2.30

A Cradle Song

Artist(s)

Alan Tavener

Cappella Nova

A Cradle Song

$2.30

They are all gone into the world of light

Artist(s)

Alan Tavener

Cappella Nova

They are all gone into the world of light

$2.30

O, do not move

Artist(s)

Alan Tavener

Cappella Nova

O, do not move

$2.30

O that we were there!

Artist(s)

Alan Tavener

Cappella Nova

O that we were there!

$2.30

Paradise Choir (Closing)

Artist(s)

Alan Tavener

Cappella Nova

Paradise Choir (Closing)

$2.30
Total running time: 74 minutes.
Album information

Tavener Conducts Tavener charts Cappella Nova's professional and personal connection with the celebrated composer Sir John Tavener, conducted by his cousin Alan Tavener.

Tavener wrote some of the twentieth century's most beautiful choral music; works such as The Whale and Song for Athene, which was sung at the funeral of Princess Diana, ensured he remained one of the most popular contemporary composers until his death in 2013. Including works from across the choir's twenty five year collaboration, this recording is bookended with choruses from the first piece Tavener ever wrote for Cappella Nova, Resurrection.

It also features nine premiere recordings including A Buddhist Miniature, commissioned to celebrate Cappella Nova's thirtieth anniversary in 2012, A Cradle Song and O that we were there! A brand new commission in memory of Tavener from his pupil and friend Ivan Moody, O isplendour, also receives its premiere here.

Ikon of the Nativity and Tavener's mesmerising and atmospheric Christmas hymn, The Lamb, with its beautiful simplicity and lush harmonies, lend a timely seasonal feel to the programme.
Related Artists
Reviews