Filters
Purcell: Twelve Sonatas in Three Parts
Purcell: Twelve Sonatas in Three Parts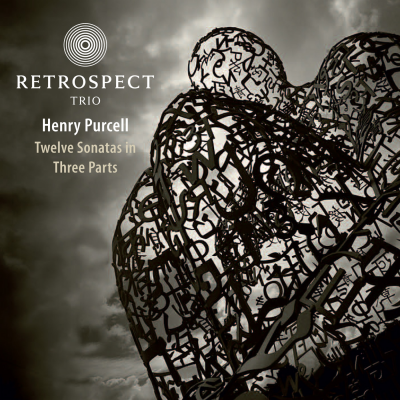 Inlay available for download
Booklet available for download
Sonata I in G minor, Z. 790 - I. [...]

Artist(s)

Retrospect Trio

Sonata I in G minor, Z. 790 - I. [...]

$2.30

Sonata I in G minor, Z. 790 - II. Vivace

Artist(s)

Retrospect Trio

Sonata I in G minor, Z. 790 - II. Vivace

$2.30

Sonata I in G minor, Z. 790 - III. Adagio

Artist(s)

Retrospect Trio

Sonata I in G minor, Z. 790 - III. Adagio

$2.30

Sonata I in G minor, Z. 790 - IV. Presto

Artist(s)

Retrospect Trio

Sonata I in G minor, Z. 790 - IV. Presto

$2.30

Sonata I in G minor, Z. 790 - V. Largo

Artist(s)

Retrospect Trio

Sonata I in G minor, Z. 790 - V. Largo

$2.30

Sonata II in Bb Major, Z.791 - I. [...]

Artist(s)

Retrospect Trio

Sonata II in Bb Major, Z.791 - I. [...]

$2.30

Sonata II in Bb Major, Z.791 - II. Largo

Artist(s)

Retrospect Trio

Sonata II in Bb Major, Z.791 - II. Largo

$2.30

Sonata II in Bb Major, Z.791 - III. Presto

Artist(s)

Retrospect Trio

Sonata II in Bb Major, Z.791 - III. Presto

$2.30

Sonata II in Bb Major, Z.791 - IV. Adagio

Artist(s)

Retrospect Trio

Sonata II in Bb Major, Z.791 - IV. Adagio

$2.30

Sonata II in Bb Major, Z.791 - V. Vivace

Artist(s)

Retrospect Trio

Sonata II in Bb Major, Z.791 - V. Vivace

$2.30

Sonata II in Bb Major, Z.791 - VI. Allegro

Artist(s)

Retrospect Trio

Sonata II in Bb Major, Z.791 - VI. Allegro

$2.30

Sonata III in D minor, Z.792 - I. [...]

Artist(s)

Retrospect Trio

Sonata III in D minor, Z.792 - I. [...]

$2.30

Sonata III in D minor, Z.792 - II. Adagio

Artist(s)

Retrospect Trio

Sonata III in D minor, Z.792 - II. Adagio

$2.30

Sonata III in D minor, Z.792 - III. Canzona

Artist(s)

Retrospect Trio

Sonata III in D minor, Z.792 - III. Canzona

$2.30

Sonata III in D minor, Z.792 - IV. Adagio

Artist(s)

Retrospect Trio

Sonata III in D minor, Z.792 - IV. Adagio

$2.30

Sonata III in D minor, Z.792 - V. Poco Largo

Artist(s)

Retrospect Trio

Sonata III in D minor, Z.792 - V. Poco Largo

$2.30

Sonata III in D minor, Z.792 - VI. Allegro

Artist(s)

Retrospect Trio

Sonata III in D minor, Z.792 - VI. Allegro

$2.30

Sonata IV in F Major, Z.793 - I. [...]

Artist(s)

Retrospect Trio

Sonata IV in F Major, Z.793 - I. [...]

$2.30

Sonata IV in F Major, Z.793 - II. Canzona

Sonata IV in F Major, Z.793 - II. Canzona

$2.30

Sonata IV in F Major, Z.793 - III. Poco Largo

Artist(s)

Retrospect Trio

Sonata IV in F Major, Z.793 - III. Poco Largo

$2.30

Sonata IV in F Major, Z.793 - IV. Allegro

Artist(s)

Retrospect Trio

Sonata IV in F Major, Z.793 - IV. Allegro

$2.30

Sonata V in A minor, Z.794 - I. [...]

Artist(s)

Retrospect Trio

Sonata V in A minor, Z.794 - I. [...]

$2.30

Sonata V in A minor, Z.794 - II. Adagio

Artist(s)

Retrospect Trio

Sonata V in A minor, Z.794 - II. Adagio

$2.30

Sonata V in A minor, Z.794 - III. Largo

Artist(s)

Retrospect Trio

Sonata V in A minor, Z.794 - III. Largo

$2.30

Sonata V in A minor, Z.794 - IV. Grave

Artist(s)

Retrospect Trio

Sonata V in A minor, Z.794 - IV. Grave

$2.30

Sonata V in A minor, Z.794 - V. Canzona

Artist(s)

Retrospect Trio

Sonata V in A minor, Z.794 - V. Canzona

$2.30

Sonata V in A minor, Z.794 - VI. Adagio

Artist(s)

Retrospect Trio

Sonata V in A minor, Z.794 - VI. Adagio

$2.30

Sonata VI in C Major, Z.795 - I. [...]

Artist(s)

Retrospect Trio

Sonata VI in C Major, Z.795 - I. [...]

$2.30

Sonata VI in C Major, Z.795 - II. Canzona

Artist(s)

Retrospect Trio

Sonata VI in C Major, Z.795 - II. Canzona

$2.30

Sonata VI in C Major, Z.795 - III. Largo

Artist(s)

Retrospect Trio

Sonata VI in C Major, Z.795 - III. Largo

$2.30

Sonata VI in C Major, Z.795 - IV. Allegro

Artist(s)

Retrospect Trio

Sonata VI in C Major, Z.795 - IV. Allegro

$2.30

Sonata VII in E minor, Z.796 - I. [...]

Artist(s)

Retrospect Trio

Sonata VII in E minor, Z.796 - I. [...]

$2.30

Sonata VII in E minor, Z.796 - II. Canzona

Artist(s)

Retrospect Trio

Sonata VII in E minor, Z.796 - II. Canzona

$2.30

Sonata VII in E minor, Z.796 - III. Largo

Artist(s)

Retrospect Trio

Sonata VII in E minor, Z.796 - III. Largo

$2.30

Sonata VII in E minor, Z.796 - IV. Grave

Artist(s)

Retrospect Trio

Sonata VII in E minor, Z.796 - IV. Grave

$2.30

Sonata VII in E minor, Z.796 - V. Vivace

Artist(s)

Retrospect Trio

Sonata VII in E minor, Z.796 - V. Vivace

$2.30

Sonata VII in E minor, Z.796 - VI. Adagio

Artist(s)

Retrospect Trio

Sonata VII in E minor, Z.796 - VI. Adagio

$2.30

Sonata VIII in G Major, Z.797 - I. [...]

Artist(s)

Retrospect Trio

Sonata VIII in G Major, Z.797 - I. [...]

$2.30

Sonata VIII in G Major, Z.797 - II. Poco largo

Artist(s)

Retrospect Trio

Sonata VIII in G Major, Z.797 - II. Poco largo

$2.30

Sonata VIII in G Major, Z.797 - III. Allegro

Artist(s)

Retrospect Trio

Sonata VIII in G Major, Z.797 - III. Allegro

$2.30

Sonata VIII in G Major, Z.797 - IV. Grave

Artist(s)

Retrospect Trio

Sonata VIII in G Major, Z.797 - IV. Grave

$2.30

Sonata VIII in G Major, Z.797 - V. Vivace

Artist(s)

Retrospect Trio

Sonata VIII in G Major, Z.797 - V. Vivace

$2.30

Sonata IX in C minor, Z.798 - I. [...]

Artist(s)

Retrospect Trio

Sonata IX in C minor, Z.798 - I. [...]

$2.30

Sonata IX in C minor, Z.798 - II. Largo

Artist(s)

Retrospect Trio

Sonata IX in C minor, Z.798 - II. Largo

$2.30

Sonata IX in C minor, Z.798 - III. Canzona

Artist(s)

Retrospect Trio

Sonata IX in C minor, Z.798 - III. Canzona

$2.30

Sonata IX in C minor, Z.798 - IV. Adagio

Artist(s)

Retrospect Trio

Sonata IX in C minor, Z.798 - IV. Adagio

$2.30

Sonata IX in C minor, Z.798 - V. Allegro

Artist(s)

Retrospect Trio

Sonata IX in C minor, Z.798 - V. Allegro

$2.30

Sonata X in A Major, Z.799 - I. [...]

Artist(s)

Retrospect Trio

Sonata X in A Major, Z.799 - I. [...]

$2.30

Sonata X in A Major, Z.799 - II. Largo

Artist(s)

Retrospect Trio

Sonata X in A Major, Z.799 - II. Largo

$2.30

Sonata X in A Major, Z.799 - III. Grave

Artist(s)

Retrospect Trio

Sonata X in A Major, Z.799 - III. Grave

$2.30

Sonata X in A Major, Z.799 - IV. Presto

Artist(s)

Retrospect Trio

Sonata X in A Major, Z.799 - IV. Presto

$2.30

Sonata XI in F minor, Z.800 - I. [...]

Artist(s)

Retrospect Trio

Sonata XI in F minor, Z.800 - I. [...]

$2.30

Sonata XI in F minor, Z.800 - II. Canzona

Artist(s)

Retrospect Trio

Sonata XI in F minor, Z.800 - II. Canzona

$2.30

Sonata XI in F minor, Z.800 - III. Adagio

Artist(s)

Retrospect Trio

Sonata XI in F minor, Z.800 - III. Adagio

$2.30

Sonata XI in F minor, Z.800 - IV. Largo

Artist(s)

Retrospect Trio

Sonata XI in F minor, Z.800 - IV. Largo

$2.30

Sonata XII in D Major, Z.801 - I. [...]

Artist(s)

Retrospect Trio

Sonata XII in D Major, Z.801 - I. [...]

$2.30

Sonata XII in D Major, Z.801 - II. Canzona

Artist(s)

Retrospect Trio

Sonata XII in D Major, Z.801 - II. Canzona

$2.30

Sonata XII in D Major, Z.801 - III. Poco largo

Artist(s)

Retrospect Trio

Sonata XII in D Major, Z.801 - III. Poco largo

$2.30

Sonata XII in D Major, Z.801 - IV. Grave

Artist(s)

Retrospect Trio

Sonata XII in D Major, Z.801 - IV. Grave

$2.30

Sonata XII in D Major, Z.801 - V. Presto

Artist(s)

Retrospect Trio

Sonata XII in D Major, Z.801 - V. Presto

$2.30

Sonata XII in D Major, Z.801 - VI. Allegro

Artist(s)

Retrospect Trio

Sonata XII in D Major, Z.801 - VI. Allegro

$2.30
Total running time: 72 minutes.




Album information

Purcell's sonatas display the composer's innate ability at blending influences from French, Italian and English music; exotic dissonances can be heard alongside the unique use of counterpoint to create these exceptional works.

This second Purcell release by Retrospect Trio has been hotly anticipated since its debut recording, a finalist at the 2009 Gramophone Awards, was released; BBC Music Magazine described the follow up as "a mouthwatering matter of urgency." The four Baroque instrumentalist superstars – Sophie Gent (violin), Matthew Truscott (violin), Jonathan Manson (bass viol) and Matthew Halls (harpsichord & organ) – are reunited in Purcell: Twelve Sonatas in Three Parts.

Recorded at St George's, Chesterton, the recording beautifully captures the timeless beauty of Purcell's most highly regarded instrumental works. Continuing the composer's trio sonata texture found in Ten Sonatas in Four Parts, Purcell's later set is much more forward-looking to the later Baroque rather than taking inspiration from the old style contrapuntal models found in the earlier set.

This recording was nominated for a 2012 BBC Music Magazine Award.
Related Artists
Reviews