Filters
Sibelius: Symphonies 1 & 6
Sibelius: Symphonies 1 & 6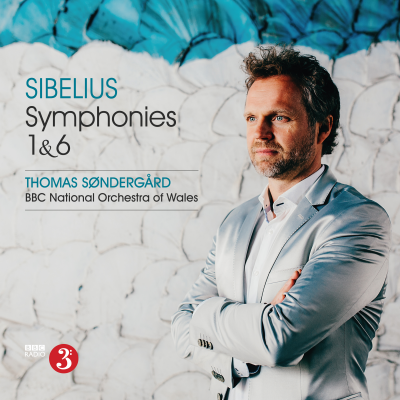 Inlay available for download
Booklet available for download
Symphony No. 1 in E Minor, Op. 39: I. Andante, ma non troppo - Allegro energico

Composer(s)

Jean Sibelius

Artist(s)

Thomas Søndergård

BBC National Orchestra of Wales

Symphony No. 1 in E Minor, Op. 39: I. Andante, ma non troppo - Allegro energico

$4.60

Symphony No. 1 in E Minor, Op. 39: II. Andante

Composer(s)

Jean Sibelius

Artist(s)

Thomas Søndergård

BBC National Orchestra of Wales

Symphony No. 1 in E Minor, Op. 39: II. Andante

$3.40

Symphony No. 1 in E Minor, Op. 39: III. Scherzo. Allegro

Composer(s)

Jean Sibelius

Artist(s)

Thomas Søndergård

BBC National Orchestra of Wales

Symphony No. 1 in E Minor, Op. 39: III. Scherzo. Allegro

$2.30

Symphony No. 1 in E Minor, Op. 39: IV. Finale (Quasi una fantasia). Andante - Allegro molto

Composer(s)

Jean Sibelius

Artist(s)

Thomas Søndergård

BBC National Orchestra of Wales

Symphony No. 1 in E Minor, Op. 39: IV. Finale (Quasi una fantasia). Andante - Allegro molto

$4.60

Symphony No. 6, Op. 104: I. Allegro molto moderato

Composer(s)

Jean Sibelius

Artist(s)

Thomas Søndergård

BBC National Orchestra of Wales

Symphony No. 6, Op. 104: I. Allegro molto moderato

$3.40

Symphony No. 6, Op. 104: II. Allegretto moderato

Composer(s)

Jean Sibelius

Artist(s)

Thomas Søndergård

BBC National Orchestra of Wales

Symphony No. 6, Op. 104: II. Allegretto moderato

$2.30

Symphony No. 6, Op. 104: III. Poco vivace

Composer(s)

Jean Sibelius

Artist(s)

Thomas Søndergård

BBC National Orchestra of Wales

Symphony No. 6, Op. 104: III. Poco vivace

$2.30

Symphony No. 6, Op. 104: IV. Allegro molto

Composer(s)

Jean Sibelius

Artist(s)

Thomas Søndergård

BBC National Orchestra of Wales

Symphony No. 6, Op. 104: IV. Allegro molto

$3.40
Total running time: 66 minutes.


Album information

This eagerly awaited recording is the second in Thomas Søndergård's Sibelius series with the BBC National Orchestra of Wales.

Their recording debut, Symphonies 2 & 7, revealed Søndergård to have a profound understanding of the great Finnish composer. Sibelius has been a major feature of Søndergård's relationship with the BBC NOW since their debut eight years ago; their widely acclaimed Proms performance of the symphonies was a highlight.

Symphony No. 1 combines the best of Russian romantic orchestration and melodic magic with a distinctive Nordic character and wonderful contrasts of texture and colour.

In the Sixth, Søndergård's detailed reading highlights the many felicitous touches in Sibelius' writing and conjures heavenly tones from the strings in the closing bars.

This recording will cement their partnership as one of the great new Sibelius teams.
Related Artists
Reviews