Filters
Sibelius: Symphonies 2 & 7
Sibelius: Symphonies 2 & 7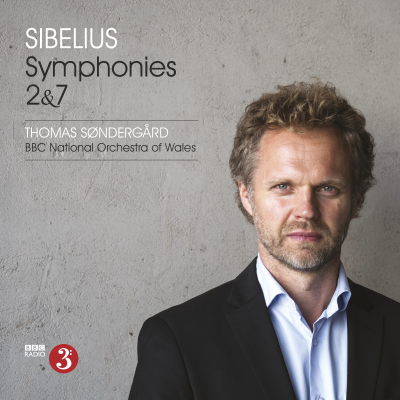 Inlay available for download
Booklet available for download
Symphony No. 2 in D Major, Op. 43: I. Allegretto

Composer(s)

Jean Sibelius

Artist(s)

Thomas Søndergård

BBC National Orchestra of Wales

Symphony No. 2 in D Major, Op. 43: I. Allegretto

$3.25

Symphony No. 2 in D Major, Op. 43: II. Tempo Andante, ma rubato

Composer(s)

Jean Sibelius

Artist(s)

Thomas Sondergard

Thomas Søndergård

BBC National Orchestra of Wales

Symphony No. 2 in D Major, Op. 43: II. Tempo Andante, ma rubato

$4.75

Symphony No. 2 in D Major, Op. 43: III. Vivacissimo

Composer(s)

Jean Sibelius

Artist(s)

Thomas Sondergard

Thomas Søndergård

BBC National Orchestra of Wales

Symphony No. 2 in D Major, Op. 43: III. Vivacissimo

$2.30

Symphony No. 2 in D Major, Op. 43: IV. Finale: Allegro moderato

Composer(s)

Jean Sibelius

Artist(s)

Thomas Sondergard

BBC National Orchestra of Wales

Symphony No. 2 in D Major, Op. 43: IV. Finale: Allegro moderato

$4.50

Symphony No. 7 in C major, Op.105: Adagio – Vivacissimo – Allegro moderato

Composer(s)

Jean Sibelius

Artist(s)

Thomas Sondergard

BBC National Orchestra of Wales

Symphony No. 7 in C major, Op.105: Adagio – Vivacissimo – Allegro moderato

$7.25
Total running time: 62 minutes.
Album information

Thomas Søndergård's opening concert with the BBC National Orchestra of Wales, at which Sibelius was the highlight, was hailed a triumph by audiences and press alike and marked a new era for the orchestra.

Building on this triumphant debut the 2013 BBC Proms saw Søndergård and a reinvigorated BBC NOW win over the critics with their charismatic performance and formidable interpretations of 20th century repertoire. Stating his intentions the new Principal Conductor was clear: 'I can't wait to discover Sibelius all over again with my new orchestra'.

With their nationalist themes Symphonies 2 & 7 are perfect repertoire for Søndergård and his orchestra to make their symphonic recording debut. The Second Symphony marked a major step in Sibelius' development as a composer, and remains one of his most popular works.

Symphony No. 7 is notable for being a one-movement symphony and is completely original in form, subtle in its handling of tempi, individual in its treatment of key and wholly organic in growth and is considered Sibelius' most remarkable compositional achievement.
Related Artists
Reviews