Filters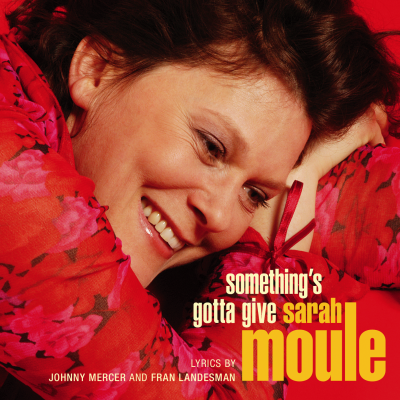 Inlay available for download
Booklet available for download
Something's Gotta Give

Composer(s)

Johnny Mercer

Artist(s)

Jim Mullen - guitar, Simon Wallace - piano, Hammond organ, Mick Hutton - bass, Gary Hammond - percussion, Paul Robinson - drums, Pete Wareham - saxophones, Mark Armstrong - trumpet, Steve Fishwick - trumpet

Something's Gotta Give

$1.80

How Was It For You?

Composer(s)

Fran Landesman, Simon Wallace

Artist(s)

Jim Mullen - guitar, Simon Wallace - piano, Hammond organ, Mick Hutton - bass, Gary Hammond - percussion, Paul Robinson - drums, Pete Wareham - saxophones, Mark Armstrong - trumpet, Steve Fishwick - trumpet

How Was It For You?

$1.80

I'm Old Fashioned

Composer(s)

Johnny Mercer, Jerome Kern

Artist(s)

Jim Mullen - guitar, Simon Wallace - piano, Hammond organ, Mick Hutton - bass, Gary Hammond - percussion, Paul Robinson - drums, Pete Wareham - saxophones, Mark Armstrong - trumpet, Steve Fishwick - trumpet

I'm Old Fashioned

$1.80

Save the Photographs

Composer(s)

Fran Landesman, Simon Wallace

Artist(s)

Jim Mullen - guitar, Simon Wallace - piano, Hammond organ, Mick Hutton - bass, Gary Hammond - percussion, Paul Robinson - drums, Pete Wareham - saxophones, Mark Armstrong - trumpet, Steve Fishwick - trumpet

Save the Photographs

$1.80

That Old Black Magic

Composer(s)

Johnny Mercer, Harold Arlen

Artist(s)

Jim Mullen - guitar, Simon Wallace - piano, Hammond organ, Mick Hutton - bass, Gary Hammond - percussion, Paul Robinson - drums, Pete Wareham - saxophones, Mark Armstrong - trumpet, Steve Fishwick - trumpet

That Old Black Magic

$1.80

What Love Knows

Composer(s)

Fran Landesman, Simon Wallace

Artist(s)

Jim Mullen - guitar, Simon Wallace - piano, Hammond organ, Mick Hutton - bass, Gary Hammond - percussion, Paul Robinson - drums, Pete Wareham - saxophones, Mark Armstrong - trumpet, Steve Fishwick - trumpet

What Love Knows

$1.80

Jeepers Creepers

Composer(s)

Johnny Mercer, Harry Warren

Artist(s)

Jim Mullen - guitar, Simon Wallace - piano, Hammond organ, Mick Hutton - bass, Gary Hammond - percussion, Paul Robinson - drums, Pete Wareham - saxophones, Mark Armstrong - trumpet, Steve Fishwick - trumpet

Jeepers Creepers

$1.80

The Days of Wine and Roses

Composer(s)

Johnny Mercer, Henry Mancini

Artist(s)

Jim Mullen - guitar, Simon Wallace - piano, Hammond organ, Mick Hutton - bass, Gary Hammond - percussion, Paul Robinson - drums, Pete Wareham - saxophones, Mark Armstrong - trumpet, Steve Fishwick - trumpet

The Days of Wine and Roses

$1.80

Come Rain or Come Shine

Composer(s)

Johnny Mercer, Harold Arlen

Artist(s)

Jim Mullen - guitar, Simon Wallace - piano, Hammond organ, Mick Hutton - bass, Gary Hammond - percussion, Paul Robinson - drums, Pete Wareham - saxophones, Mark Armstrong - trumpet, Steve Fishwick - trumpet

Come Rain or Come Shine

$1.80

Down

Composer(s)

Fran Landesman, Simon Wallace

Artist(s)

Jim Mullen - guitar, Simon Wallace - piano, Hammond organ, Mick Hutton - bass, Gary Hammond - percussion, Paul Robinson - drums, Pete Wareham - saxophones, Mark Armstrong - trumpet, Steve Fishwick - trumpet

Down

$1.80

You're So Now

Composer(s)

Fran Landesman, Simon Wallace

Artist(s)

Jim Mullen - guitar, Simon Wallace - piano, Hammond organ, Mick Hutton - bass, Gary Hammond - percussion, Paul Robinson - drums, Pete Wareham - saxophones, Mark Armstrong - trumpet, Steve Fishwick - trumpet

You're So Now

$1.80

Trav'lin' Light

Composer(s)

Johnny Mercer, T Young, Jimmy Mundy

Artist(s)

Jim Mullen - guitar, Simon Wallace - piano, Hammond organ, Mick Hutton - bass, Gary Hammond - percussion, Paul Robinson - drums, Pete Wareham - saxophones, Mark Armstrong - trumpet, Steve Fishwick - trumpet

Trav'lin' Light

$1.80

High Noon

Composer(s)

Fran Landesman, Simon Wallace

Artist(s)

Jim Mullen - guitar, Simon Wallace - piano, Hammond organ, Mick Hutton - bass, Gary Hammond - percussion, Paul Robinson - drums, Pete Wareham - saxophones, Mark Armstrong - trumpet, Steve Fishwick - trumpet, Steve Rushton - tambourine

High Noon

$1.80

Spring Can Really Hang You Up the Most

Composer(s)

Fran Landesman, Tommy Wolf

Artist(s)

Jim Mullen - guitar, Simon Wallace - piano, Hammond organ, Mick Hutton - bass, Gary Hammond - percussion, Paul Robinson - drums, Pete Wareham - saxophones, Mark Armstrong - trumpet, Steve Fishwick - trumpet

Spring Can Really Hang You Up the Most

$1.80
Total running time: 49 minutes.
Album information

Sarah Moule follows up her successful debut album It's a Nice Thought with another collaborative disc featuring the music of Johnny Mercer and Fran Landesman / Simon Wallace.

In the past few years singer Sarah Moule has established a rapidly growing reputation as one of Britain's most exciting new jazz talents. Her highly acclaimed debut album It's A Nice Thought showed that in lyricist Fran Landesman and composer Simon Wallace ("one of the finest song-writing partnerships alive" The Observer) she has found a source of contemporary, literate and often funny songs which are ruthlessly honest about human foibles, strengths and frailties, and which lend themselves to Moule's emotionally direct vocal style.

Something's Gotta Give marries a collection of new Landesman/Wallace material with classic songs by one of the greatest of the American Songbook lyricists, Johnny Mercer. Mercer and Landesman first met in the late 1950s when Landesman and composer TommyWolf were enjoying great success with songs such as 'Spring Can Really Hang You Up The Most' and 'The Ballad Of The Sad Young Men'. Mercer was a great admirer of Landesman's work while she in turn had grown up listening to his songs and absorbing his techniques of incorporating everyday colloquial phrases into song lyrics.
Related Artists
Reviews