Filters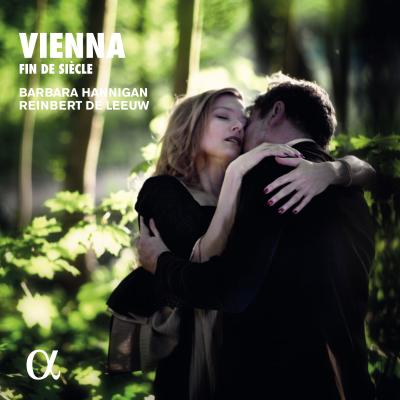 Inlay available for download
Booklet available for download
Vier Lieder Op.2: I. Erwartung

Composer(s)

Arnold Schoenberg

Richard Dehmel

Artist(s)

Barbara Hannigan

Reinbert de Leeuw

Vier Lieder Op.2: I. Erwartung

$2.30

Vier Lieder Op.2: II. Jesus Bettelt (Schenk Mir Deinen Goldenen Kamm)

Composer(s)

Arnold Schoenberg

Richard Dehmel

Artist(s)

Barbara Hannigan

Reinbert de Leeuw

Vier Lieder Op.2: II. Jesus Bettelt (Schenk Mir Deinen Goldenen Kamm)

$2.30

Vier Lieder Op.2: III. Erhebung

Composer(s)

Arnold Schoenberg

Richard Dehmel

Artist(s)

Barbara Hannigan

Reinbert de Leeuw

Vier Lieder Op.2: III. Erhebung

$2.30

Vier Lieder Op.2: IV. Waldsonne

Composer(s)

Arnold Schoenberg

Johannes Schlaf

Artist(s)

Barbara Hannigan

Reinbert de Leeuw

Vier Lieder Op.2: IV. Waldsonne

$2.30

Fünf Lieder nach Gedichte von Richard Dehmel: I. Ideale Landschaft

Composer(s)

Anton Webern

Richard Dehmel

Artist(s)

Barbara Hannigan

Reinbert de Leeuw

Fünf Lieder nach Gedichte von Richard Dehmel: I. Ideale Landschaft

$2.30

Fünf Lieder nach Gedichte von Richard Dehmel: II. Am Ufer

Composer(s)

Anton Webern

Richard Dehmel

Artist(s)

Barbara Hannigan

Reinbert de Leeuw

Fünf Lieder nach Gedichte von Richard Dehmel: II. Am Ufer

$2.30

Fünf Lieder nach Gedichte von Richard Dehmel: III. Himmelfahrt

Composer(s)

Anton Webern

Richard Dehmel

Artist(s)

Barbara Hannigan

Reinbert de Leeuw

Fünf Lieder nach Gedichte von Richard Dehmel: III. Himmelfahrt

$2.30

Fünf Lieder nach Gedichte von Richard Dehmel: IV. Nächtliche Scheu

Composer(s)

Anton Webern

Richard Dehmel

Artist(s)

Barbara Hannigan

Reinbert de Leeuw

Fünf Lieder nach Gedichte von Richard Dehmel: IV. Nächtliche Scheu

$2.30

Fünf Lieder nach Gedichte von Richard Dehmel: V. Helle Nacht

Composer(s)

Anton Webern

Richard Dehmel

Artist(s)

Barbara Hannigan

Reinbert de Leeuw

Fünf Lieder nach Gedichte von Richard Dehmel: V. Helle Nacht

$2.30

Sieben Frühe Lieder: I. Nacht

Composer(s)

Alban Berg

Carl Hauptmann

Artist(s)

Barbara Hannigan

Reinbert de Leeuw

Sieben Frühe Lieder: I. Nacht

$2.30

Sieben Frühe Lieder: II. Schilflied

Composer(s)

Alban Berg

Nikolaus Lenau

Artist(s)

Barbara Hannigan

Reinbert de Leeuw

Sieben Frühe Lieder: II. Schilflied

$2.30

Sieben Frühe Lieder: III. Die Nachtigall

Composer(s)

Alban Berg

Theodor Storm

Artist(s)

Barbara Hannigan

Reinbert de Leeuw

Sieben Frühe Lieder: III. Die Nachtigall

$2.30

Sieben Frühe Lieder: IV. Traumgekrönt

Composer(s)

Alban Berg

Rainer Maria Rilke

Artist(s)

Barbara Hannigan

Reinbert de Leeuw

Sieben Frühe Lieder: IV. Traumgekrönt

$2.30

Sieben Frühe Lieder: V. Im Zimmer

Composer(s)

Alban Berg

Johannes Schlaf

Artist(s)

Barbara Hannigan

Reinbert de Leeuw

Sieben Frühe Lieder: V. Im Zimmer

$2.30

Sieben Frühe Lieder: VI. Liebesode

Composer(s)

Alban Berg

Otto Erich Hartleben

Artist(s)

Barbara Hannigan

Reinbert de Leeuw

Sieben Frühe Lieder: VI. Liebesode

$2.30

Sieben Frühe Lieder: VII. Sommertage

Composer(s)

Alban Berg

Paul Hohenberg

Artist(s)

Barbara Hannigan

Reinbert de Leeuw

Sieben Frühe Lieder: VII. Sommertage

$2.30

Liederen Op.2: VI. Empfängniss

Composer(s)

Alexander Zemlinsky

Paul Wertheimer

Artist(s)

Barbara Hannigan

Reinbert de Leeuw

Liederen Op.2: VI. Empfängniss

$2.30

Liederen Op.2: I. Frühlingstag

Composer(s)

Alexander Zemlinsky

Karl Siebel

Artist(s)

Barbara Hannigan

Reinbert de Leeuw

Liederen Op.2: I. Frühlingstag

$2.30

Liederen Op.5: IV. Tiefe Sehnsucht

Composer(s)

Alexander Zemlinsky

Detlev von Liliencron

Artist(s)

Barbara Hannigan

Reinbert de Leeuw

Liederen Op.5: IV. Tiefe Sehnsucht

$2.30

Liederen Op.5: I. Schlaf Nur Ein

Composer(s)

Alexander Zemlinsky

Paul Heyse

Artist(s)

Barbara Hannigan

Reinbert de Leeuw

Liederen Op.5: I. Schlaf Nur Ein

$2.30

Liederen Op.7: I. Da Waren Zwei Kinder

Composer(s)

Alexander Zemlinsky

Christian Morgenstern

Artist(s)

Barbara Hannigan

Reinbert de Leeuw

Liederen Op.7: I. Da Waren Zwei Kinder

$2.30

Liederen Op.7: II. Entbietung

Composer(s)

Alexander Zemlinsky

Richard Dehmel

Artist(s)

Barbara Hannigan

Reinbert de Leeuw

Liederen Op.7: II. Entbietung

$2.30

Liederen Op.7: IV. Irmelin Rose

Composer(s)

Alexander Zemlinsky

Jens Peter Jacobsen

Artist(s)

Barbara Hannigan

Reinbert de Leeuw

Liederen Op.7: IV. Irmelin Rose

$2.30

Fünf Lieder: I. Die Stille Stadt

Composer(s)

Alma Mahler

Richard Dehmel

Artist(s)

Barbara Hannigan

Reinbert de Leeuw

Fünf Lieder: I. Die Stille Stadt

$2.30

Fünf Lieder: Laue Sommernacht Am Himmel

Composer(s)

Alma Mahler

Otto Erich Hartleben

Artist(s)

Barbara Hannigan

Reinbert de Leeuw

Fünf Lieder: Laue Sommernacht Am Himmel

$2.30

Fünf Lieder: V. Ich Wandle Unter Blumen

Composer(s)

Alma Mahler

Heinrich Heine

Artist(s)

Barbara Hannigan

Reinbert de Leeuw

Fünf Lieder: V. Ich Wandle Unter Blumen

$2.30

Vier Lieder: I. Licht In Der Nacht

Composer(s)

Alma Mahler

Otto Julius Bierbaum

Artist(s)

Barbara Hannigan

Reinbert de Leeuw

Vier Lieder: I. Licht In Der Nacht

$2.30

Mignon Lieder nach Gedichte von Goethe: Mignon I

Composer(s)

Hugo Wolf

Johann Wolfgang von Goethe

Artist(s)

Barbara Hannigan

Reinbert de Leeuw

Mignon Lieder nach Gedichte von Goethe: Mignon I

$2.30

Mignon Lieder nach Gedichte von Goethe: Mignon II

Composer(s)

Hugo Wolf

Johann Wolfgang von Goethe

Artist(s)

Barbara Hannigan

Reinbert de Leeuw

Mignon Lieder nach Gedichte von Goethe: Mignon II

$2.30

Mignon Lieder nach Gedichte von Goethe: Mignon III

Composer(s)

Hugo Wolf

Johann Wolfgang von Goethe

Artist(s)

Barbara Hannigan

Reinbert de Leeuw

Mignon Lieder nach Gedichte von Goethe: Mignon III

$2.30

Mignon Lieder nach Gedichte von Goethe: Kennst Du Das Land?

Composer(s)

Hugo Wolf

Johann Wolfgang von Goethe

Artist(s)

Barbara Hannigan

Reinbert de Leeuw

Mignon Lieder nach Gedichte von Goethe: Kennst Du Das Land?

$2.30
Total running time: 77 minutes.
Album information

Barbara Hannigan is back with her long-time collaborator, Dutch pianist Reinbert de Leeuw, for a recital exploring the roots of modern music, with the composers who left their mark on the turn of the twentieth century.

After the huge success of her first album for Alpha, Crazy Girl Crazy (Alpha 293), which received a Grammy Award, a JUNO Classical Award in Canada, the Preis der Deutschen Schallplattenkritik, FFFF in Télérama and DIAMANT in Opéra Magazine and was BBC Music Magazine CD of the Month, Barbara Hannigan performs works by Hugo Wolf (Mignon Lieder), Arnold Schoenberg (Vier Lieder op.2), Anton Webern (Fünf Lieder nach Gedichten von R. Dehmel), Alexander Zemlinsky (selected lieder), Alma Mahler (Die stille Nacht etc.) and Alban Berg (Sieben frühe Lieder).

From what has been called the Second Viennese School, an incredible mix of musicians, painters, writers and other artists frequenting salons and cafés, a completely new musical language was born. Barbara Hannigan is especially fond of this repertory and has long championed it. Of course, we think of Berg and his unforgettable Lulu: 'The artist who sings', as journalists often like to describe her, embodies this music with her legendary dramatic sense, making each of these lieder a story in itself, even a mini-opera...
Related Artists
Reviews