Filters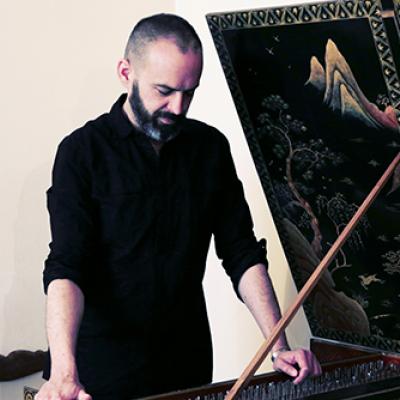 Harpsichordist Brice Sailly performs as a soloist and has appeared in recital at Folles Journées de Nantes, La Roque d'Anthéron, Festival de Saint-Riquier, Salle Gaveau, Lausanne, the Palace of Versailles,Rome, Reykjavik, Buenos Aires and Tokyo.
Biography

Alongside Stephanie de Failly, he co-directs Clematis, an ensemble specializing in 17th century repertoires. He recently founded his ensemble, La Chambre Claire, with which he recorded a program dedicated to François Couperin for Ricercar.

Brice Sailly collaborates with many ensembles: Collegium Vocale de Gand (Philippe Herreweghe), Le Caravansérail (Bertrand Cuiller), Pulcinella (Ophélie Gaillard), Il Seminario Musicale (Gérard Lesne), Faenza (Marco Horvat), Stradivaria (Daniel Cuiller), Les Sacqueboutiers de Toulouse, Notturna (Christopher Palameta), Les Accents (Thibaut Noally), Alia Mens (Olivier Spilmont), Les Ombres (Margaux Blanchard and Sylvain Sartre).

Open to other musical fields, Brice Sailly is a founding member of the Franco-Icelandic musical group Süsser Trost and has collaborated with B.O.X., Efterklang, Murcof and Marion June.

Brice Sailly teaches harpsichord and basso continuo at the CRR in Rueil-Malmaison as well as in Oslo-Trondheim.
Reviews