Filters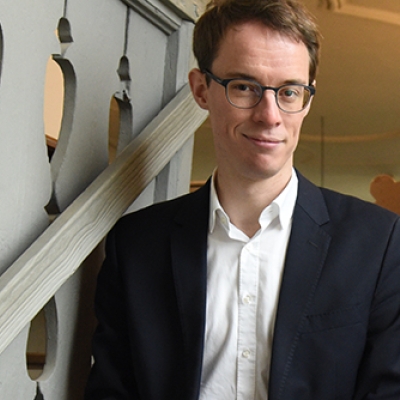 Since January 2022 Johannes Lang has been as organist of the Thomaskirche and was awarded the Markgräfler Kunstpreis for his contributions to art the same year.
Biography

Johannes Lang was born in Düsseldorf and studied church music (organ with Prof. Martin Schmeding, improvisation with Prof. Karl Ludwig Kreutz), historical keyboard instruments/ harpsichord with Prof. Dr. Robert Hill and concert performance for organ at the Musikhochschule Freiburg.

After receiving eleven first prizes as organist, harpsichordist and pianist at the Jugend musiziert competition in Germany, he also won competitions as organist in Lübeck (2009), Bellelay (2011), Leipzig (Bach Competition 2012) and gained prizes at competitions in Ljubljana (2007), Herford (2008) and Munich (ARD Competition 2011). He has been awarded scholarships by the Deutsche Stiftung Musikleben and the Studienstiftung des Deutschen Volkes amongst others; he currently devotes the greater part of his time to his intensive international concert schedule.

He was appointed cantor at the Friedenskirche Potsdam-Sanssouci in October 2016, where he remained for five years, and was lecturer in organ and in improvisation on organ and harpsichord at the Institut für Kirchenmusik at the Berlin Universität der Künste. He also appears as a jury member for competitions and has made radio and CD recordings, these including Clavierübung III with the Bach Foundation St. Gallen and his debut album as organist of the Thomaskirche In the Spirit of Bach on the Rondeau label. He has also received extensive training in campanology. Johannes Lang was installed as organist of the Thomaskirche at a service of celebration on 6 January 2022 and teaches organ at the Felix Mendelssohn Bartholdy Hochschule für Musik und Theater Leipzig.