Filters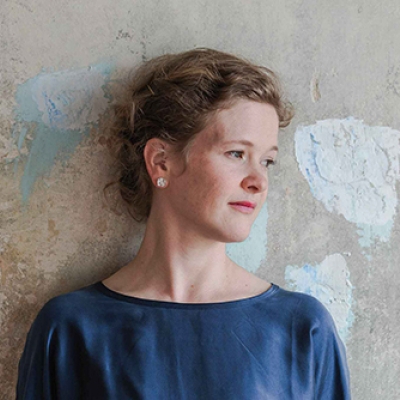 Violinist Nadja Zwiener is known for her work with The English Concert, Bachakademie Stuttgart and the Gaechinger Cantorey; she is founder of the Collegium Musicum '23.
Biography

Violinist Nadja Zwiener was born in Erfurt and trained in Berlin and London. She performed with several British early music ensembles before working with William Christie and Emmanuelle Haïm as concertmaster, in which capacity she has since collaborated with Simon Rattle, John Eliot Gardiner, Trevor Pinnock, René Jacobs and Laurence Cummings, among others. Nadja Zwiener has been concertmaster of The English Concert since 2007, with whom she performs regularly as a soloist and has made numerous radio and CD recordings as well as touring worldwide not only to major concert halls such as Carnegie Hall in New York, the Concertgebouw in Amsterdam, the Musikverein in Vienna and the Elbphilharmonie in Hamburg, but also to various churches and many festivals. She has performed violin concertos by Bach, Mozart, Tartini and Vivaldi at the Wigmore Hall in London, the Bachfest Leipzig, the Bath Mozartfest and the Bach Academie in Bruges as well as in the USA, South America and Asia.

Nadja Zwiener was concertmaster of the Bachakademie Stuttgart from 2016 to 2022 and played a leading role in establishing the new period instrument ensemble there, the Gaechinger Cantorey. Her professional passions are chamber music for various combinations of instruments and working with singers, although she is also inspired by cross-genre projects. She works closely with the electronic composer Johannes Malfatti (Berlin) and the choreographer Emanuele Soavi (Cologne). Her regular chamber music partners in early music include Kristian Bezuidenhout, Joseph Crouch and Maurice Steger.

The music of Johann Sebastian Bach is of particular importance to Nadja Zwiener, given that she was born in Thuringia and lives in Leipzig; she and Johannes Lang, the current organist of the Thomaskirche, have marked the anniversary year of 2023 to found a new early music ensemble in Leipzig: the Collegium Musicum '23.