Filters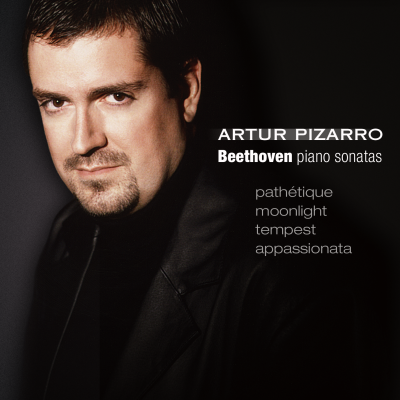 Booklet available for download
Piano Sonata No. 8 in C minor, Op. 13 'Pathétique' – I. Grave – Allegro di molto e con brio

Composer(s)

Ludwig van Beethoven

Piano Sonata No. 8 in C minor, Op. 13 'Pathétique' – I. Grave – Allegro di molto e con brio

$3.40

Piano Sonata No. 8 in C minor, Op. 13 'Pathétique' – II. Adagio cantabile

Composer(s)

Ludwig van Beethoven

Piano Sonata No. 8 in C minor, Op. 13 'Pathétique' – II. Adagio cantabile

$2.30

Piano Sonata No. 8 in C minor, Op. 13 'Pathétique' – III. Rondo. Allegro.

Composer(s)

Ludwig van Beethoven

Piano Sonata No. 8 in C minor, Op. 13 'Pathétique' – III. Rondo. Allegro.

$2.30

Piano Sonata No. 14 in C sharp minor, Op. 27/2 'Moonlight' – I. Adagio sostenuto

Composer(s)

Ludwig van Beethoven

Piano Sonata No. 14 in C sharp minor, Op. 27/2 'Moonlight' – I. Adagio sostenuto

$2.30

Piano Sonata No. 14 in C sharp minor, Op. 27/2 'Moonlight' – II. Allegretto

Composer(s)

Ludwig van Beethoven

Piano Sonata No. 14 in C sharp minor, Op. 27/2 'Moonlight' – II. Allegretto

$2.30

Piano Sonata No. 14 in C sharp minor, Op. 27/2 'Moonlight' – III. Presto agitato

Composer(s)

Ludwig van Beethoven

Piano Sonata No. 14 in C sharp minor, Op. 27/2 'Moonlight' – III. Presto agitato

$2.30

Piano Sonata No. 17 in D minor, Op. 31/2 'Tempest' – I. Largo – Allegro

Composer(s)

Ludwig van Beethoven

Piano Sonata No. 17 in D minor, Op. 31/2 'Tempest' – I. Largo – Allegro

$3.40

Piano Sonata No. 17 in D minor, Op. 31/2 'Tempest' – II. Adagio

Composer(s)

Ludwig van Beethoven

Piano Sonata No. 17 in D minor, Op. 31/2 'Tempest' – II. Adagio

$3.40

Piano Sonata No. 17 in D minor, Op. 31/2 'Tempest' – III. Allegretto

Composer(s)

Ludwig van Beethoven

Piano Sonata No. 17 in D minor, Op. 31/2 'Tempest' – III. Allegretto

$2.30

Piano Sonata No. 23 in F minor, Op. 57 'Appassionata' – I. Allegro assai

Composer(s)

Ludwig van Beethoven

Piano Sonata No. 23 in F minor, Op. 57 'Appassionata' – I. Allegro assai

$3.40

Piano Sonata No. 23 in F minor, Op. 57 'Appassionata' – II. Andante con moto

Composer(s)

Ludwig van Beethoven

Piano Sonata No. 23 in F minor, Op. 57 'Appassionata' – II. Andante con moto

$2.30

Piano Sonata No. 23 in F minor, Op. 57 'Appassionata' – III. Allegro ma non troppo – Presto

Composer(s)

Ludwig van Beethoven

Piano Sonata No. 23 in F minor, Op. 57 'Appassionata' – III. Allegro ma non troppo – Presto

$3.40
Total running time: 78 minutes.
Album information

Beethoven's famous 'Pathetique', 'Moonlight', 'Tempest' and 'Appassionata' sonatas played to perfection by pianist Artur Pizarro.

Since winning the Leeds International Piano Competition in 1990 Artur Pizarro pursues a truly international career. Renowned for his lyrical poeticism and outstanding virtuosity, this is Pizarro's debut recording for Linn.

Pizarro's choice of instrument for the recording has been informed by intensive aural research into a large number of Beethoven piano cycles available. Though in many ways out of fashion, his choice of a Blüthner concert grand piano, model 1 allows him to create his own soundscape: "I selected a Blüthner because it's more nimble than a normal twentieth-century grand, more transparent in texture. I wanted something ridiculously expressive."
Related Artists
Reviews