Filters
Edinburgh International Festival: Chamber Music Highlights 2020
Edinburgh International Festival: Chamber Music Highlights 2020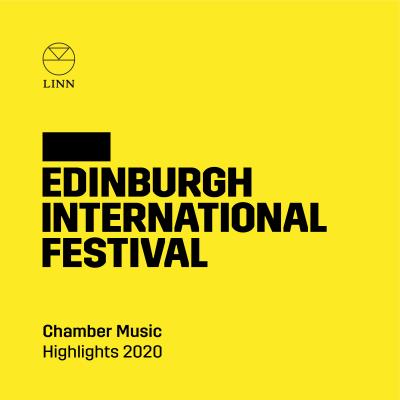 3 Pièces pour violoncelle et piano: I. Modéré

Composer(s)

Nadia Boulanger

Artist(s)

Philip Higham

Susan Tomes

3 Pièces pour violoncelle et piano: I. Modéré

$2.30

3 Pièces pour violoncelle et piano: II. Sans Vitesse et à l'aise

Composer(s)

Nadia Boulanger

Artist(s)

Philip Higham

Susan Tomes

3 Pièces pour violoncelle et piano: II. Sans Vitesse et à l'aise

$2.30

3 Pièces pour violoncelle et piano: III. Vite et nerveusement rythmé

Composer(s)

Nadia Boulanger

Artist(s)

Philip Higham

Susan Tomes

3 Pièces pour violoncelle et piano: III. Vite et nerveusement rythmé

$2.30

Sechs Lieder, Op. 13: I. Ich stand in dunkeln Träumen

Composer(s)

Clara Schumann

Artist(s)

Mark Padmore

Paul Lewis

Sechs Lieder, Op. 13: I. Ich stand in dunkeln Träumen

$2.30

Sechs Lieder, Op. 13: II. Sie liebten sich beide

Composer(s)

Clara Schumann

Artist(s)

Mark Padmore

Paul Lewis

Sechs Lieder, Op. 13: II. Sie liebten sich beide

$2.30

Volkslied

Composer(s)

Clara Schumann

Artist(s)

Mark Padmore

Paul Lewis

Volkslied

$2.30

Loreley

Composer(s)

Clara Schumann

Artist(s)

Mark Padmore

Paul Lewis

Loreley

$2.30

All-Night Vigil "Vespers", Op. 37: V. Nyne otpushchaeshi "Nunc dimittis"

Composer(s)

Sergei Rachmaninoff

All-Night Vigil "Vespers", Op. 37: V. Nyne otpushchaeshi "Nunc dimittis"

$2.30

3 Lieder after Eduard Mörike: I. In der Frühe

Composer(s)

Pauline Viardot

Artist(s)

Catriona Morison

Malcolm Martineau

3 Lieder after Eduard Mörike: I. In der Frühe

$2.30

3 Lieder after Eduard Mörike: III. Der Gärtner

Composer(s)

Pauline Viardot

Artist(s)

Catriona Morison

Malcolm Martineau

3 Lieder after Eduard Mörike: III. Der Gärtner

$2.30

Drei Romanzen, Op. 22: I. Andante molto

Composer(s)

Clara Schumann

Artist(s)

Ursula Leveaux

Malcolm Martineau

Drei Romanzen, Op. 22: I. Andante molto

$2.30

Drei Romanzen, Op. 22: II. Allegretto: Mit zartem Vortrage

Composer(s)

Clara Schumann

Artist(s)

Ursula Leveaux

Malcolm Martineau

Drei Romanzen, Op. 22: II. Allegretto: Mit zartem Vortrage

$2.30

Drei Romanzen, Op. 22: III. Leidenschaftlich schnell

Composer(s)

Clara Schumann

Artist(s)

Ursula Leveaux

Malcolm Martineau

Drei Romanzen, Op. 22: III. Leidenschaftlich schnell

$2.30

Da Day Dawn

Artist(s)

Elias String Quartet

Da Day Dawn

$2.30

Calum's Road (Donald Shaw)

Artist(s)

Elias String Quartet

Calum's Road (Donald Shaw)

$2.30

One for Mary

Artist(s)

Elias String Quartet

One for Mary

$2.30

It's Gonna Rain

Artist(s)

Andrea Baker

Richard Lewis

It's Gonna Rain

$2.30

He's Got the Whole World in His Hands

Artist(s)

Andrea Baker

Richard Lewis

He's Got the Whole World in His Hands

$2.30
Total running time: 46 minutes.
Album information

An annual highlight of the Edinburgh International Festival is the Chamber Music Series, in which leading soloists and chamber ensembles are welcomed from around the world for intimate morning recitals. This is the first ever digital collection comprising highlights from the series. 

This special collection of performances from 2020 features familiar Festival faces and special guests in outstanding programmes of chamber music from the heart of the Festival City. The highlights collection opens with two celebrated Edinburgh-born artists; pianist Susan Tomes and Philip Higham, Principal Cello of the Scottish Chamber Orchestra, perform Nadia Boulanger's charming Three Pieces. Lieder by Clara Schumann follows, showcasing a wonderful partnership between one of Britain's most accomplished tenors, Mark Padmore, and highly celebrated pianist Paul Lewis. Scottish pianist Steven Osborne gives a profound solo performance of the fifth movement of Rachmaninov's beloved All-Night Vigil, which was played at the composer's funeral.

New Linn signing Catriona Morison performs Lieder by Pauline Viardot with pianist Malcolm Martineau, giving an exciting preview of this partnership ahead of the release of Catriona's debut Linn recording in 2021. Malcolm makes a second appearance with highly sought-after bassoonist Ursula Leveaux for a lively performance of Clara Schumann's Drei Romanzen. Celebrating the wealth of traditional Scottish folk tunes is the boisterous and energetic Elias Quartet who perform three arrangements by the quartet's violinist Donald Grant. And to close, British-American mezzo-soprano Andrea Baker is joined by pianist Richard Lewis for two spirituals which provide a joyfully uplifting finale.

The two other albums in this series are Menotti: The Telephone and Mahler: Symphony No. 7 (Arr. for Chamber Orchestra by Klaus Simon).
Related Artists
Reviews