Filters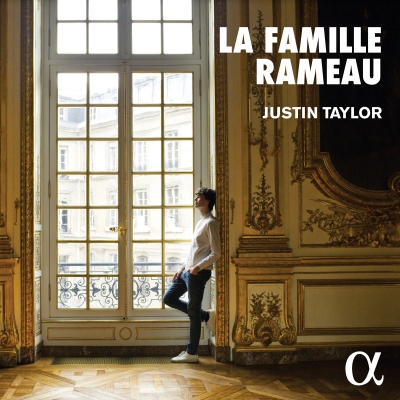 Inlay available for download
Booklet available for download
Pièces de clavecin: Les tendres plaintes

Composer(s)

Jean-Philippe Rameau

Pièces de clavecin: Les tendres plaintes

$2.30

Pièces de clavecin: Les cyclopes

Composer(s)

Jean-Philippe Rameau

Pièces de clavecin: Les cyclopes

$2.30

La Rameau

Composer(s)

Jean-Philippe Rameau

La Rameau

$2.30

Menuet barosais

Composer(s)

Claude Rameau

Menuet barosais

$2.30

Nouvelles suites de pièces de clavecin: La poule

Composer(s)

Jean-Philippe Rameau

Nouvelles suites de pièces de clavecin: La poule

$2.30

Les sauvages (Thème)

Composer(s)

Jean-François Taperay

Les sauvages (Thème)

$2.30

Les sauvages (Variations)

Composer(s)

Jean-François Taperay

Les sauvages (Variations)

$3.40

Nouvelles suites de pièces de clavecin: Les triolets

Composer(s)

Jean-Philippe Rameau

Nouvelles suites de pièces de clavecin: Les triolets

$2.30

La Forqueray

Composer(s)

Claude-François Rameau

La Forqueray

$2.30

Nouvelles suites de pièces de clavecin: L'Egyptienne

Composer(s)

Jean-Philippe Rameau

Nouvelles suites de pièces de clavecin: L'Egyptienne

$2.30

Pièces de clavecin: Allemande en mi

Composer(s)

Jean-Philippe Rameau

Pièces de clavecin: Allemande en mi

$2.30

Sonate n° 1 : Rondo Grazioso

Composer(s)

Lazare Rameau

Sonate n° 1 : Rondo Grazioso

$2.30

Pièces de clavecin: Le rappel des oiseaux

Composer(s)

Jean-Philippe Rameau

Pièces de clavecin: Le rappel des oiseaux

$2.30

Premier livre de pièces de clavecin: Allemande en la

Composer(s)

Jean-Philippe Rameau

Premier livre de pièces de clavecin: Allemande en la

$2.30

Premier livre de pièces de clavecin: Courante en la

Composer(s)

Jean-Philippe Rameau

Premier livre de pièces de clavecin: Courante en la

$2.30

Nouvelles suites de pièces de clavecin: Sarabande en la

Composer(s)

Jean-Philippe Rameau

Nouvelles suites de pièces de clavecin: Sarabande en la

$2.30

Nouvelles suites de pièces de clavecin: Gavotte & doubles

Composer(s)

Jean-Philippe Rameau

Nouvelles suites de pièces de clavecin: Gavotte & doubles

$3.40

Images I: Hommage à Rameau

Composer(s)

Claude Debussy

Images I: Hommage à Rameau

$3.40
Total running time: 78 minutes.






Album information

Justin Taylor is both harpsichordist and genealogist as he sets out on the trail of Jean-Philippe's son Claude-François and his nephew Lazare to paint a musical picture of the Rameau family. 

During his lifetime, Rameau enjoyed a glittering reputation and was admired by all Europe, while Debussy's Hommage à Rameau proves that his fame survived down the centuries. But what do we know about the rest of the Rameau family? To be sure, Rameau's genius dwarfs all around him, as is demonstrated by such pieces as La Livri, La Poule and L'Égyptienne, not to mention the magnificent Nouvelle Suite in A minor, but the music of his descendants has its own interest.

Justin Taylor introduces us to a work by Claude-François Rameau (La Forqueray) and the Sonata no.1 in E major by Lazare Rameau. He switches from the splendid harpsichord of the Château d'Assas (a two-manual instrument of the first half of the eighteenth century, attributed to the Lyon-based maker Donzelague) to the 1891 Érard piano of the Musée de la Musique in Paris for Debussy's tribute to his great predecessor.
Related Artists
Reviews