Filters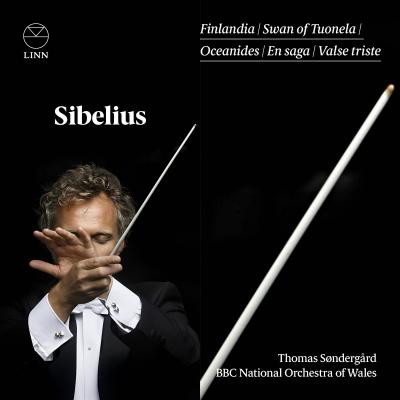 Inlay available for download
Booklet available for download
En saga, Op. 9

Composer(s)

Jean Sibelius

Artist(s)

Thomas Sondergard

BBC National Orchestra of Wales

En saga, Op. 9

$5.75

Finlandia, Op. 26

Composer(s)

Jean Sibelius

Artist(s)

Thomas Sondergard

BBC National Orchestra of Wales

Finlandia, Op. 26

$3.40

The Swan of Tuonela, Op. 22 No. 2

Composer(s)

Jean Sibelius

Artist(s)

Thomas Sondergard

BBC National Orchestra of Wales

The Swan of Tuonela, Op. 22 No. 2

$3.40

The Oceanides, Op. 73

Composer(s)

Jean Sibelius

Artist(s)

Thomas Sondergard

BBC National Orchestra of Wales

The Oceanides, Op. 73

$3.40

Valse triste, Op. 44 No. 1

Composer(s)

Jean Sibelius

Artist(s)

Thomas Sondergard

BBC National Orchestra of Wales

Valse triste, Op. 44 No. 1

$2.30

King Christian II Suite, Op. 27: I. Nocturne

Composer(s)

Jean Sibelius

Artist(s)

Thomas Sondergard

BBC National Orchestra of Wales

King Christian II Suite, Op. 27: I. Nocturne

$2.30

King Christian II Suite, Op. 27: II. Elegy

Composer(s)

Jean Sibelius

Artist(s)

Thomas Sondergard

BBC National Orchestra of Wales

King Christian II Suite, Op. 27: II. Elegy

$2.30

King Christian II Suite, Op. 27: III. Musette

Composer(s)

Jean Sibelius

Artist(s)

Thomas Sondergard

BBC National Orchestra of Wales

King Christian II Suite, Op. 27: III. Musette

$2.30

King Christian II Suite, Op. 27: IV. Serenade

Composer(s)

Jean Sibelius

Artist(s)

Thomas Sondergard

BBC National Orchestra of Wales

King Christian II Suite, Op. 27: IV. Serenade

$2.30

King Christian II Suite, Op. 27: V. Ballade

Composer(s)

Jean Sibelius

Artist(s)

Thomas Sondergard

BBC National Orchestra of Wales

King Christian II Suite, Op. 27: V. Ballade

$2.30
Total running time: 74 minutes.

Album information

In the year in which BBC National Orchestra of Wales celebrates ninety years since its inception, Principal Conductor Thomas Søndergård leads the orchestra in a performance of six of Sibelius' most famous masterpieces.

Continuing the partnership's shared fascination with the orchestral music of Sibelius – notable readings of four of the seven numbered symphonies (Nos. 1, 2, 6 and 7) precede this – this recording shines a spotlight on a further two major strands of the Finnish master's compositional output: theatre music and the tone poem.

Sibelius established his credentials early on with the tonally adventurous En saga, which brings to mind the excellence of Berlioz' orchestral writing. A successful foray into the tone world of Debussy followed, resulting in the haunting seascape of The Oceanides, unquestionably Sibelius's most impressionistic orchestral canvas. The wonderfully descriptive Swan of Tuonela finds Sibelius at his mystical best as he casts the cor anglais as the majestic swan from Finnish mythology. Valse Triste is one of Sibelius' best known works having achieved worldwide popularity. Originally scored for strings, a 1904 revision saw the addition of flute, clarinet, horns and timpani creating a bewitching orchestral miniature that has been reproduced in countless arrangements.

Sibelius wrote it was 'pure inspiration' that led to the composition of the perpetually popular Finlandia. With its world-famous hymn motif, its melodic appeal is inescapable; the dark-hued orchestration is entirely characteristic (especially in those glowering brass interjections at the very start), whilst the patriotic fervour and fierce pride it expresses is genuinely uplifting.

Sibelius: Finlandia represents a fitting finale to this Sibelius series.
Related Artists
Reviews