Filters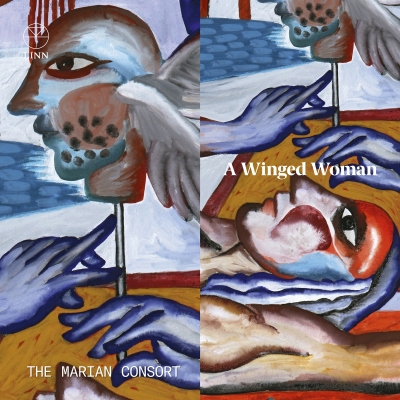 Inlay available for download
Booklet available for download
A Winged Woman

Composer(s)

Electra Perivolaris

Artist(s)

The Marian Consort

Rory McCleery

A Winged Woman

$4.60

Prayer to the Mother of God

Composer(s)

Oliver Tarney

Artist(s)

The Marian Consort

Rory McCleery

Prayer to the Mother of God

$2.30

Quae est ipsa

Artist(s)

The Marian Consort

Rory McCleery

Quae est ipsa

$2.30

Ave Maria

Composer(s)

Rebecca Clarke

Artist(s)

The Marian Consort

Rory McCleery

Ave Maria

$2.30

Ave Maris Stella

Artist(s)

The Marian Consort

Rory McCleery

Ave Maris Stella

$3.40

Esse indubitatamente son Donne

Artist(s)

The Marian Consort

Rory McCleery

Esse indubitatamente son Donne

$3.40

Laudi alla Vergine Maria

Composer(s)

Sir James MacMillan

Artist(s)

The Marian Consort

Rory McCleery

Laudi alla Vergine Maria

$3.40

Ave Virgo sanctissima

Composer(s)

Howard Skempton

Artist(s)

The Marian Consort

Rory McCleery

Ave Virgo sanctissima

$2.30

Canticum Mariae Virginis

Composer(s)

Phillip Cooke

Artist(s)

The Marian Consort

Elspeth Piggott

Rory McCleery

Canticum Mariae Virginis

$3.40

Unbound

Artist(s)

The Marian Consort

Rory McCleery

Unbound

$4.60
Total running time: 69 minutes.
Album information

Following an album dedicated to the forgotten Renaissance master Vicente Lusitano (Gramophone Editor's Choice, Der Preis der deutschen Schallplattenkritik Quarterly Critic's Choice), The Marian Consort makes an enthralling leap forward to the present day.

True to its core mission of expanding the vocal repertoire, A Winged Woman showcases the ensemble's commissions from a crop of the UK's finest composers – including seven world premiere recordings – with music by Dani Howard, James MacMillan, Electra Perivolaris, Howard Skempton, Chloe Knibbs and others. The works challenge traditions and tropes in imaginative and refreshing ways, bringing together a rich array of musical styles and textual approaches. As Perivolaris's titular work makes clear, this album puts centre stage the compelling work of some of today's most exciting women composers.
Related Artists
Reviews