Filters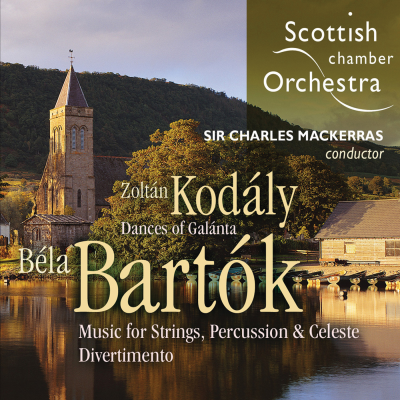 Inlay available for download
Booklet available for download
Dances of Galanta

Composer(s)

Zoltan Kodaly

Artist(s)

Sir Charles Mackerras

Scottish Chamber Orchestra

Dances of Galanta

$5.75

Music for Strings, Percussion and Celeste, BB 114, Sz. 106: I. Andante tranquillo

Artist(s)

Sir Charles Mackerras

Scottish Chamber Orchestra

Music for Strings, Percussion and Celeste, BB 114, Sz. 106: I. Andante tranquillo

$3.40

Music for Strings, Percussion and Celeste, BB 114, Sz. 106: II. Allegro

Artist(s)

Sir Charles Mackerras

Scottish Chamber Orchestra

Music for Strings, Percussion and Celeste, BB 114, Sz. 106: II. Allegro

$3.40

Music for Strings, Percussion and Celeste, BB 114, Sz. 106: III. Adagio

Artist(s)

Sir Charles Mackerras

Scottish Chamber Orchestra

Music for Strings, Percussion and Celeste, BB 114, Sz. 106: III. Adagio

$3.40

Music for Strings, Percussion and Celeste, BB 114, Sz. 106: IV. Allegro molto

Artist(s)

Sir Charles Mackerras

Scottish Chamber Orchestra

Music for Strings, Percussion and Celeste, BB 114, Sz. 106: IV. Allegro molto

$3.40

Divertimento, BB 118, Sz. 113: I. Allegro non troppo

Artist(s)

Sir Charles Mackerras

Scottish Chamber Orchestra

Divertimento, BB 118, Sz. 113: I. Allegro non troppo

$3.40

Divertimento, BB 118, Sz. 113: II. Molto adagio

Artist(s)

Sir Charles Mackerras

Scottish Chamber Orchestra

Divertimento, BB 118, Sz. 113: II. Molto adagio

$3.40

Divertimento, BB 118, Sz. 113: III. Allegro assai

Artist(s)

Sir Charles Mackerras

Scottish Chamber Orchestra

Divertimento, BB 118, Sz. 113: III. Allegro assai

$3.40
Total running time: 72 minutes.
Album information

Sir Charles Mackerras and the SCO offer fresh, authentic and perceptive interpretations of works by Bartók and Kodály.

Both Bartók works represented here would figure in any round-up of 20th century masterpieces; intensely expressive and colourful they feature the folk-dance rhythms the composer favoured. Music for Strings, Percussion and Celeste is Bartók's tour de force; this is Sir Charles Mackerras' first recording of this colourful and spectacular work.

The Divertimento is a work of contrasts: its two bright, joyful outer structures enclose a sombre 'Adagio'. 

Kodály shared Bartók's fascination with folk music and his Dances of Galánta is a symphonic poem distinguished by brilliant orchestration and cast in rondo form, taking its material from 18th-century verbunkos (Hungarian dance) music.
Related Artists
Reviews