Filters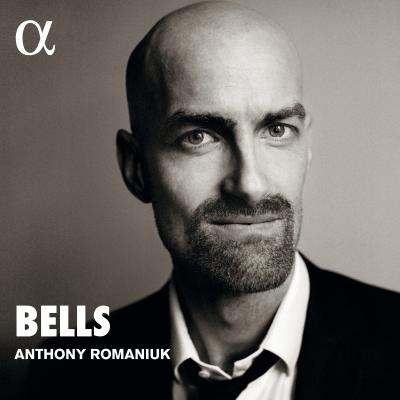 Inlay available for download
Booklet available for download
Mikrokosmos, Sz. 107: Bagpipe music. Allegretto in G Major (No. 138 Vol. V, with improvised prelude)

Artist(s)

Anthony Romaniuk

Mikrokosmos, Sz. 107: Bagpipe music. Allegretto in G Major (No. 138 Vol. V, with improvised prelude)

$2.30

English Suite No. 2 in A Minor, BWV 807: I. Prélude - Piano

Composer(s)

Johann Sebastian Bach

Artist(s)

Anthony Romaniuk

English Suite No. 2 in A Minor, BWV 807: I. Prélude - Piano

$2.30

English Suite No. 2 in A Minor, BWV 807: I. Prélude - Fender Rhodes

Composer(s)

Johann Sebastian Bach

Artist(s)

Anthony Romaniuk

English Suite No. 2 in A Minor, BWV 807: I. Prélude - Fender Rhodes

$2.30

Préludes, Book I: Voiles

Composer(s)

Claude Debussy

Artist(s)

Anthony Romaniuk

Préludes, Book I: Voiles

$2.30

Musica Ricercata: VII. Cantabile, molto legato

Composer(s)

György Ligeti

Artist(s)

Anthony Romaniuk

Musica Ricercata: VII. Cantabile, molto legato

$2.30

The Bells, T 442

Artist(s)

Anthony Romaniuk

The Bells, T 442

$2.30

Makrokosmos, Vol.II: IV. Twin Suns

Artist(s)

Anthony Romaniuk

Makrokosmos, Vol.II: IV. Twin Suns

$2.30

Six Bagatelles, Op. 126: IV. Presto

Composer(s)

Ludwig van Beethoven

Artist(s)

Anthony Romaniuk

Six Bagatelles, Op. 126: IV. Presto

$2.30

Romanian Folk Dances, Sz 56: III. Pê-loc. Andante

Artist(s)

Anthony Romaniuk

Romanian Folk Dances, Sz 56: III. Pê-loc. Andante

$2.30

Musica Callada, Book II: XIII. Tranquillo

Composer(s)

Frederico Mompou

Artist(s)

Anthony Romaniuk

Musica Callada, Book II: XIII. Tranquillo

$2.30

Adagio in B Minor, K540 (with improvised prelude)

Composer(s)

Wolfgang Amadeus Mozart

Artist(s)

Anthony Romaniuk

Adagio in B Minor, K540 (with improvised prelude)

$3.40

Children's Song

Artist(s)

Anthony Romaniuk

Children's Song

$2.30

Musica Callada, Book I: V. Legato metallico

Composer(s)

Federico Mompou

Artist(s)

Anthony Romaniuk

Musica Callada, Book I: V. Legato metallico

$2.30

Sonata No. 15 in D Major Op. 28: Rondo. Allegro ma non troppo

Composer(s)

Ludwig van Beethoven

Artist(s)

Anthony Romaniuk

Sonata No. 15 in D Major Op. 28: Rondo. Allegro ma non troppo

$2.30

Pièces de Clavecin avec une méthode : VII. Musette en rondeau, with improvised prelude

Composer(s)

Jean-Philippe Rameau

Artist(s)

Anthony Romaniuk

Pièces de Clavecin avec une méthode : VII. Musette en rondeau, with improvised prelude

$2.30

Het Gruuthuse-Handschrift II. 108: Orlof, Vrauwe, Ende Ic Moet Gaen

Artist(s)

Anthony Romaniuk

Het Gruuthuse-Handschrift II. 108: Orlof, Vrauwe, Ende Ic Moet Gaen

$2.30

Fantasia upon One Note in F Major, Z. 745

Composer(s)

Henry Purcell

Artist(s)

Anthony Romaniuk

Fantasia upon One Note in F Major, Z. 745

$2.30

English Suite No. 2 in A Minor, BWV 807: VI. Bourrée

Composer(s)

Johann Sebastian Bach

Artist(s)

Anthony Romaniuk

English Suite No. 2 in A Minor, BWV 807: VI. Bourrée

$2.30

Kora (improvisation)

Composer(s)

Anthony Romaniuk

Artist(s)

Anthony Romaniuk

Kora (improvisation)

$2.30

Improvisation on Der Leiermann

Composer(s)

Anthony Romaniuk

Artist(s)

Anthony Romaniuk

Improvisation on Der Leiermann

$2.30

Prélude and Fugue No. 1 in C Major, Op. 87 (with improvised prelude)

Composer(s)

Dmitri Shostakovich

Artist(s)

Anthony Romaniuk

Prélude and Fugue No. 1 in C Major, Op. 87 (with improvised prelude)

$2.30
Total running time: 77 minutes.
Album information

For his first solo album, Anthony Romaniuk has spent ten years exploring almost ten centuries of music, which he has decided to play on four different keyboards: harpsichord, fortepiano, piano and Fender Rhodes. 

Fascinated by low sustained notes (known as 'pedal points', the descendants of drones) – hence the title Bells – Romaniuk exceeds the boundaries of classical orthodoxy, ranging from Mozart to Crumb. An incredible compendium of music and emotions that enables us to discover Rameau, Byrd, Beethoven, Debussy, Purcell in a new light. We go from Bartók's Mikrokosmos to a fascinating medieval melody that he has harmonised like a jazzman. Thanks to the delicate timbre of the Fender Rhodes, we hear Bach quite differently, alongside Chick Corea's magical Children's Songs.

An Australian pianist who studied early music, harpsichord and fortepiano in New York and Amsterdam, Romaniuk also has a passion for improvisation, independent rock and electronic music. This musical polyglot collaborates regularly with the violinist Patricia Kopatchinskaja, the vocal ensemble Vox Luminis, the tenor Reinoud Van Mechelen and the cellist Pieter Wispelwey.
Related Artists
Reviews