Filters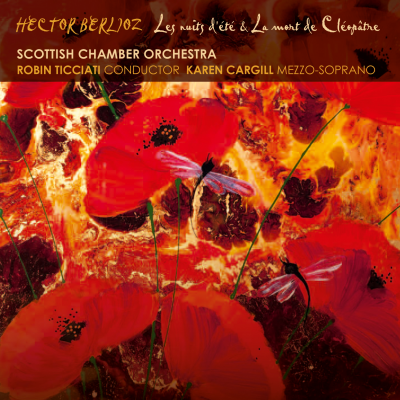 Inlay available for download
Booklet available for download
Les nuits d'ete, Op. 7 - I. Villanelle

Composer(s)

Hector Berlioz

Artist(s)

Robin Ticciati

Scottish Chamber Orchestra

Les nuits d'ete, Op. 7 - I. Villanelle

$2.30

Les nuits d'ete, Op. 7 - II. Le spectre de la rose

Composer(s)

Hector Berlioz

Artist(s)

Robin Ticciati

Scottish Chamber Orchestra

Les nuits d'ete, Op. 7 - II. Le spectre de la rose

$2.30

Les nuits d'ete, Op. 7 - III. Sur les lagunes

Composer(s)

Hector Berlioz

Artist(s)

Robin Ticciati

Scottish Chamber Orchestra

Les nuits d'ete, Op. 7 - III. Sur les lagunes

$2.30

Les nuits d'ete, Op. 7 - IV. Absence

Composer(s)

Hector Berlioz

Artist(s)

Robin Ticciati

Scottish Chamber Orchestra

Les nuits d'ete, Op. 7 - IV. Absence

$2.30

Les nuits d'ete, Op. 7 - V. Au cimetiere

Composer(s)

Hector Berlioz

Artist(s)

Robin Ticciati

Scottish Chamber Orchestra

Les nuits d'ete, Op. 7 - V. Au cimetiere

$2.30

Les nuits d'ete, Op. 7 - VI. L'ile inconnue

Composer(s)

Hector Berlioz

Artist(s)

Robin Ticciati

Scottish Chamber Orchestra

Les nuits d'ete, Op. 7 - VI. L'ile inconnue

$2.30

Romeo & Juliette - Scene d'amour

Composer(s)

Hector Berlioz

Artist(s)

Robin Ticciati

Scottish Chamber Orchestra

Romeo & Juliette - Scene d'amour

$5.75

La mort de Cleopatre - Scene lyrique

Composer(s)

Hector Berlioz

Artist(s)

Robin Ticciati

Scottish Chamber Orchestra

La mort de Cleopatre - Scene lyrique

$3.40

La mort de Cleopatre - Meditation

Composer(s)

Hector Berlioz

Artist(s)

Robin Ticciati

Scottish Chamber Orchestra

La mort de Cleopatre - Meditation

$3.40
Total running time: 65 minutes.

Album information

This recording was nominated for a 2014 ICMA Award, topped Kate Molleson's '2013 Classical Top 10' list in The Herald and in 2019, Berlioz's 150th anniversary year, Gramophone named it one of 10 outstanding recordings of the composer's music.

Robin delivers fresh insights and vivid colours into this luminous work showing similar flair to that of his teachers Sir Simon Rattle and the great Berliozian Sir Colin Davis. The recording features Kathleen Ferrier prize-winning mezzo-soprano Karen Cargill, who has sung at the Metropolitan Opera, New York and won acclaim as Cléopâtre, a role she reprises here: "Cargill's Cléopâtre gives even Dame Janet a run for her money...a real revelation" (Limelight Magazine). 

The works of Berlioz have featured prominently in Ticciati's programmes with the Scottish Chamber Orchestra since he was appointed Principal Conductor in 2009 earning critical acclaim. 
Related Artists
Reviews