Filters
Esaias Reusner: Delitiae testudinis
Esaias Reusner: Delitiae testudinis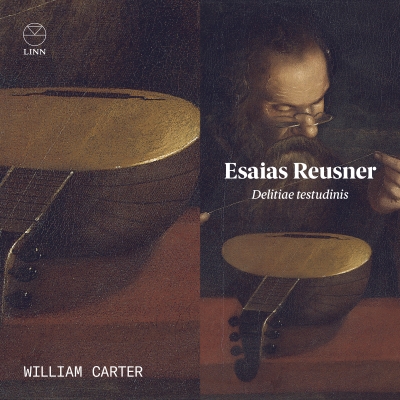 Inlay available for download
Booklet available for download
Suite No. 13 in E-Flat Major: I. Paduana

Composer(s)

Esaias Reusner

Suite No. 13 in E-Flat Major: I. Paduana

$2.30

Suite No. 13 in E-Flat Major: II. Allemanda

Composer(s)

Esaias Reusner

Suite No. 13 in E-Flat Major: II. Allemanda

$2.30

Suite No. 13 in E-Flat Major: III. Couranta

Composer(s)

Esaias Reusner

Suite No. 13 in E-Flat Major: III. Couranta

$2.30

Suite No. 13 in E-Flat Major: IV. Sarabanda

Composer(s)

Esaias Reusner

Suite No. 13 in E-Flat Major: IV. Sarabanda

$2.30

Suite No. 13 in E-Flat Major: V. Gigue

Composer(s)

Esaias Reusner

Suite No. 13 in E-Flat Major: V. Gigue

$2.30

Suite No. 13 in E-Flat Major: VI. Gavotte

Composer(s)

Esaias Reusner

Suite No. 13 in E-Flat Major: VI. Gavotte

$2.30

Pieces in F Major: I. Praeludium

Composer(s)

Esaias Reusner

Pieces in F Major: I. Praeludium

$2.30

Pieces in F Major: II. Chaconne, ou Cascades de Mr.de Launay

Composer(s)

Esaias Reusner

Pieces in F Major: II. Chaconne, ou Cascades de Mr.de Launay

$3.40

Suite No. 9 in G Minor: I. Praeludium

Composer(s)

Esaias Reusner

Suite No. 9 in G Minor: I. Praeludium

$2.30

Suite No. 9 in G Minor: II. Paduana

Composer(s)

Esaias Reusner

Suite No. 9 in G Minor: II. Paduana

$2.30

Suite No. 9 in G Minor: III. Allemanda

Composer(s)

Esaias Reusner

Suite No. 9 in G Minor: III. Allemanda

$2.30

Suite No. 9 in G Minor: IV. Couranta

Composer(s)

Esaias Reusner

Suite No. 9 in G Minor: IV. Couranta

$2.30

Suite No. 9 in G Minor: V. Sarabanda

Composer(s)

Esaias Reusner

Suite No. 9 in G Minor: V. Sarabanda

$2.30

Suite No. 9 in G Minor: VI. Gavotte

Composer(s)

Esaias Reusner

Suite No. 9 in G Minor: VI. Gavotte

$2.30

Suite No. 9 in G Minor: VII. Gigue

Composer(s)

Esaias Reusner

Suite No. 9 in G Minor: VII. Gigue

$2.30

Suite VI in E Minor: Allemanda

Composer(s)

Esaias Reusner

Suite VI in E Minor: Allemanda

$2.30

Suite No. 11 in C Minor: I. Praeludium

Composer(s)

Esaias Reusner

Suite No. 11 in C Minor: I. Praeludium

$2.30

Suite No. 11 in C Minor: II. Paduana

Composer(s)

Esaias Reusner

Suite No. 11 in C Minor: II. Paduana

$2.30

Suite No. 11 in C Minor: III. Allemanda

Composer(s)

Esaias Reusner

Suite No. 11 in C Minor: III. Allemanda

$2.30

Suite No. 11 in C Minor: IV. Couranta

Composer(s)

Esaias Reusner

Suite No. 11 in C Minor: IV. Couranta

$2.30

Suite No. 11 in C Minor: V. Sarabanda

Composer(s)

Esaias Reusner

Suite No. 11 in C Minor: V. Sarabanda

$2.30

Suite No. 11 in C Minor: VI. Gigue

Composer(s)

Esaias Reusner

Suite No. 11 in C Minor: VI. Gigue

$2.30

Hundert geistliche Melodien evangelischer Lieder: Wir glauben all an einen Gott

Composer(s)

Esaias Reusner

Hundert geistliche Melodien evangelischer Lieder: Wir glauben all an einen Gott

$2.30
Total running time: 72 minutes.
Album information

Linn welcomes back lute virtuoso William Carter in a programme of works by another virtuoso, Esaias Reusner (1636–79), who worked and performed across Europe.

Born in Silesia, he was considered to be one of the best lute players of his time and his influence was extensive. 'Some may be drawn to the brilliance and noise of thunder and lightning, but ever since my youth, the soft and sweet sonorities of noble music has been my only pleasure', so writes Reusner in the preface of his major work, Delitiae testudinis. This collection, introspective in essence, is outstanding not just for its exceptional quality but because it contains the very first dance suites — for any instrument! – published in Europe. This sequence of dances (Allemande, Courante, Sarabande, Gigue) was a form used by virtually every Baroque composer who followed, including Bach and Handel. Carter has recorded three of these suites and also pieces from later publications, some of which are premiere recordings.
Related Artists
Reviews