Filters
Just Like A Woman - Hymn To Nina
Just Like A Woman - Hymn To Nina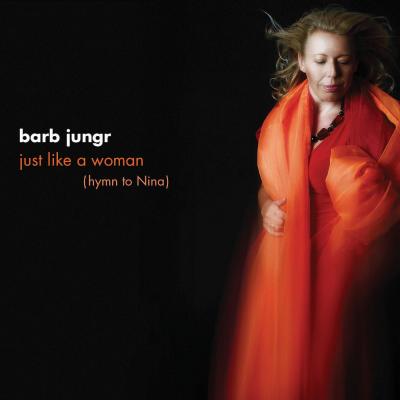 Inlay available for download
Booklet available for download
Black Is The Colour / Break Down And Let It All Out

Composer(s)

Traditional, Van McCoy

Artist(s)

Barb Jungr

Jenny Carr,Jessica Lauren,Johnny Lee,Danny Thompson,Mark Lockheart

Black Is The Colour / Break Down And Let It All Out

$2.30

Just Like A Woman

Artist(s)

Barb Jungr

Jenny Carr,Jessica Lauren,Johnny Lee,Danny Thompson,Mark Lockheart

Just Like A Woman

$2.30

Lilac Wine

Composer(s)

James H Shelton

Artist(s)

Barb Jungr

Jenny Carr,Jessica Lauren,Johnny Lee,Danny Thompson,Mark Lockheart

Lilac Wine

$2.30

The Times They Are A-Changin'

Artist(s)

Barb Jungr

Jenny Carr,Jessica Lauren,Johnny Lee,Danny Thompson,Mark Lockheart

The Times They Are A-Changin'

$2.30

Angel Of The Morning

Artist(s)

Barb Jungr

Jenny Carr,Jessica Lauren,Johnny Lee,Danny Thompson,Mark Lockheart

Angel Of The Morning

$2.30

Don't Let Me Be Misunderstood

Composer(s)

Bennie Benjamin, Gloria Caldwell, Sol Marcus

Artist(s)

Barb Jungr

Jenny Carr ,Jessica Lauren,Johnny Lee,Danny Thompson,Mark Lockheart

Don't Let Me Be Misunderstood

$2.30

Keeper Of The Flame

Composer(s)

Charles Derringer

Artist(s)

Barb Jungr

Jenny Carr,Jessica Lauren,Johnny Lee,Danny Thompson,Mark Lockheart

Keeper Of The Flame

$2.30

To Love Somebody

Composer(s)

Barry Alan Gibb, Robin Hugh Gibb

Artist(s)

Barb Jungr

Jenny Carr,Jessica Lauren,Johnny Lee,Danny Thompson,Mark Lockheart

To Love Somebody

$2.30

One Morning In May / The Pusher

Composer(s)

Traditional, Hoyt Wayne Axton

Artist(s)

Barb Jungr

Jenny Carr,Jessica Lauren,Johnny Lee,Danny Thompson,Mark Lockheart

One Morning In May / The Pusher

$2.30

Ballad Of Hollis Brown

Artist(s)

Barb Jungr

Jenny Carr,Jessica Lauren,Johnny Lee,Danny Thompson,Mark Lockheart

Ballad Of Hollis Brown

$2.30

Feeling Good

Composer(s)

Leslie Bricusse, Anthony George Newley

Artist(s)

Barb Jungr

Jenny Carr,Jessica Lauren,Johnny Lee,Danny Thompson, Mark Lockheart

Feeling Good

$2.30
Total running time: 53 minutes.
Album information

Just Like A Woman is Barb Jungr's hymn to the late, great Nina Simone.

This beautiful, haunting album combines Barb's compelling arrangements and resolute delivery to bring a fresh perspective on these songs. Named 'Jazz Album of the Week' by The Independent, Barb Jungr proves she is a "peerless interpreter" as she makes these songs her own, drawing subtle qualities from the lyrics with a moving lightness of touch to make their message utterly contemporary. 

Perhaps most famous for her re-workings of Bob Dylan songs Barb has included 'Ballad Of Hollis Brown', 'The Times They Are A Changin'' and a soul-meets-reggae influenced 'Just Like A Woman'. Barb has surrounded herself with some of the UK's finest musicians including Danny Thompson on bass and Mark Lockheart on saxophone and clarinets. 
Related Artists
Reviews