Filters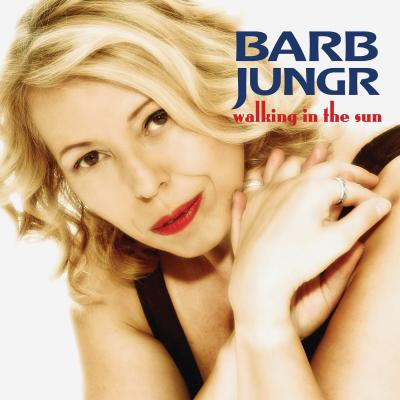 Inlay available for download
Booklet available for download
Who Do You Love?

Composer(s)

Ellas McDaniel

Artist(s)

Barb Jungr

Jenny Carr, Jessica Lauren, Eric Bibb, Steve Watt, Roy Dodds, Gabriella Swallow

Who Do You Love?

$2.30

Trouble In Mind

Artist(s)

Barb Jungr

Jenny Carr, Jessica Lauren, Eric Bibb, Steve Watts, Roy Dodds, Gabriella Swallows

Trouble In Mind

$2.30

Beautiful Life

Composer(s)

Barb Jungr, Adrian York

Barb Jungr

Artist(s)

Barb Jungr

Jenny Carr, Jessica Lauren, Eric Bibb, Steve Watts, Roy Dodds, Gabriella Swallow

Beautiful Life

$2.30

Drink Me Up

Artist(s)

Barb Jungr

Jenny Carr, Jessica Lauren, Eric Bibb, Steve Watts, Roy Dodds, Gabriella Swallow

Drink Me Up

$2.30

Walking In Memphis

Artist(s)

Barb Jungr

Jenny Carr, Jessica Lauren, Eric Bibb, Steve Watts, Roy Dodds, Gabriella Swallow

Walking In Memphis

$2.30

Walking In the Sun

Artist(s)

Barb Jungr

Jenny Carr, Jessica Lauren, Eric Bibb, Steve Watts, Roy Dodds, Gabriella Swallow

Walking In the Sun

$2.30

Rainy Day

Composer(s)

Brownie McGhee, Ruth McGhee

Artist(s)

Barb Jungr

Jenny Carr, Jessica Lauren, Eric Bibb, Steve Watts, Roy Dodds, Gabriella Swallow

Rainy Day

$2.30

Take Out Some Insurance

Composer(s)

Charles Singleton, J Waldense Hall

Artist(s)

Barb Jungr

Jenny Carr, Jessica Lauren, Eric Bibb, Steve Watts, Roy Dodds, Gabriella Swallow

Take Out Some Insurance

$2.30

Run On For A Long Time / God's Song

Composer(s)

Trad, Randy Newman

Artist(s)

Barb Jungr

Jenny Carr, Jessica Lauren, Eric Bibb, Steve Watts, Roy Dodds, Gabriella Swallow

Run On For A Long Time / God's Song

$2.30

Blind Willie McTell

Artist(s)

Barb Jungr

Jenny Carr, Jessica Lauren, Eric Bibb, Steve Watts, Roy Dodds, Gabriella Swallow

Blind Willie McTell

$2.30

Many Rivers To Cross

Artist(s)

Barb Jungr

Jenny Carr, Jessica Lauren, Eric Bibb, Steve Watts, Roy Dodds, Gabriella Swallow

Many Rivers To Cross

$2.30

Heading Home

Composer(s)

Eric Bibb, Levi B Saunders

Artist(s)

Barb Jungr

Jenny Carr, Jessica Lauren, Eric Bibb, Steve Watts, Roy Dodds, Gabriella Swallow

Heading Home

$2.30

Way Over Yonder

Artist(s)

Barb Jungr

Jenny Carr, Jessica Lauren, Eric Bibb, Steve Watts, Roy Doddsn, Gabriella Swallow

Way Over Yonder

$2.30
Total running time: 54 minutes.
Album information

Walking In The Sun heralded a new direction for one of Europe's finest voices. 

Drawing on influences from a wide range of musical traditions, including gospel and the blues, the album is Barb Jungr's most accessible release to date. Barb brings her decidedly creative and imaginative style to Carole King's 'Way Over Yonder', Jimmy Cliff's 'Many Rivers to Cross' and, of course, her trademark re-workings of Dylan songs: 'Trouble in Mind' and 'Blind Willie McTell'.  

There is also a new song by Eric Bibb, 'Heading Home', which sees the legendary guitarist make a guest appearance on the track.
Related Artists
Reviews