Filters
Man In The Long Black Coat
Man In The Long Black Coat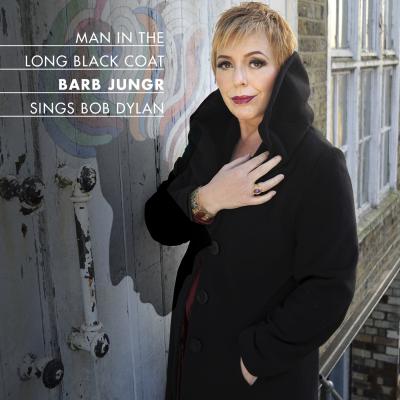 Inlay available for download
Booklet available for download
Man In The Long Black Coat

Man In The Long Black Coat

$2.30

The Times They Are A-Changin'

The Times They Are A-Changin'

$2.30

Like A Rolling Stone

$2.30

Tomorrow Is A Long Time

$2.30

High Water (For Charlie Patton)

High Water (For Charlie Patton)

$2.30

Ballad Of Hollis Brown

$2.30

Blind Willie McTell

$2.30

With God On Our Side

$2.30

I Shall Be Released

$2.30
Total running time: 63 minutes.
Album information

Internationally renowned as "one of the best interpreters of Bob Dylan" (Village Voice, NY), Barb Jungr pays tribute to her musical hero with a compilation of her favourite Dylan songs.

Originally released in 2011 to mark Dylan's 70th birthday year, Man In The Long Black Coat marked a culmination of a decade-long love affair with Bob Dylan; as Barb stated "once I had started singing Dylan's songs I couldn't stop". Barb's unique interpretations of some of Dylan's most popular songs draw on the huge range of influences she has absorbed during her varied and extensive career, from cabaret to European jazz.  

Man In The Long Black Coat offers a fascinating insight into one artist's obsession and exploration of another's works. Her imaginative re-workings, which give a female's perspective on a traditionally male body of work, not only reveal her passion for Dylan's songs but also her great skill as an interpreter and singer.  

Man In The Long Black Coat saw the inclusion of four never before recorded tracks: 'Sara', 'Man In The Long Black Coat', 'It Ain't Me Babe' and 'With God On Our Side'.
Related Artists
Reviews