Filters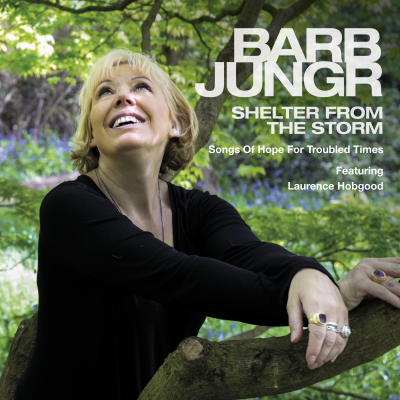 Inlay available for download
Booklet available for download
Bali Hai

Composer(s)

Richard Rodgers

Oscar Hammerstein II

Artist(s)

Barb Jungr: vocals, Laurence Hobgood: piano, Michael Olatuja: bass, Wilson Torres: percussion

Bali Hai

$2.30

Stars Lazy But Shining

Composer(s)

Laurence Hobgood

Barb Jungr

Artist(s)

Barb Jungr: vocals, Laurence Hobgood: piano, Michael Olatuja: bass, Wilson Torres: percussion

Stars Lazy But Shining

$2.30

Shelter From The Storm

Artist(s)

Barb Jungr: vocals, Laurence Hobgood: piano, Michael Olatuja: bass, Wilson Torres: percussion

Shelter From The Storm

$2.30

Sisters Of Mercy

Composer(s)

Leonard Cohen

Artist(s)

Barb Jungr: vocals, Laurence Hobgood: piano, Michael Olatuja: bass, Wilson Torres: percussion

Sisters Of Mercy

$2.30

Venus Rising

Composer(s)

Laurence Hobgood

Barb Jungr

Artist(s)

Barb Jungr: vocals, Laurence Hobgood: piano, Michael Olatuja: bass, Wilson Torres: percussion

Venus Rising

$2.30

Something's Coming

Composer(s)

Leonard Bernstein

Stephen Sondheim

Artist(s)

Barb Jungr: vocals, Laurence Hobgood: piano, Michael Olatuja: bass, Wilson Torres: percussion

Something's Coming

$2.30

Woodstock

Composer(s)

Joni Mitchell

Artist(s)

Barb Jungr: vocals, Laurence Hobgood: piano, Michael Olatuja: bass, Wilson Torres: percussion

Woodstock

$2.30

Hymn To Nina

Composer(s)

Laurence Hobgood

Barb Jungr

Artist(s)

Barb Jungr: vocals, Laurence Hobgood: piano, Michael Olatuja: bass, Wilson Torres: percussion

Hymn To Nina

$2.30

All Along The Watchtower / In Your Eyes

Composer(s)

Bob Dylan, Peter Gabriel

Artist(s)

Barb Jungr: vocals, Laurence Hobgood: piano, Michael Olatuja: bass, Wilson Torres: percussion

All Along The Watchtower / In Your Eyes

$2.30

Life on Mars? / Space Oddity

Artist(s)

Barb Jungr: vocals, Laurence Hobgood: piano, Michael Olatuja: bass, Wilson Torres: percussion

Life on Mars? / Space Oddity

$2.30

Long Walk Home

Composer(s)

Bruce Springsteen

Artist(s)

Barb Jungr: vocals, Laurence Hobgood: piano, Michael Olatuja: bass, Wilson Torres: percussion

Long Walk Home

$0.00

What The World Needs Now Is Love

Composer(s)

Burt Bacharach and Hal David

Artist(s)

Barb Jungr: vocals, Laurence Hobgood: piano, Michael Olatuja: bass, Wilson Torres: percussion

What The World Needs Now Is Love

$0.00
Total running time: 65 minutes.
Album information

Barb Jungr's unrivalled ability as an enthralling song stylist brings new depth and insight into songs by Bob Dylan, Leonard Cohen, Joni Mitchell, David Bowie, Rodgers & Hammerstein, Sondheim & Bernstein and Peter Gabriel.

Barb Jungr's profoundly original arrangements of contemporary American songs have seen her recognised as one of the most important interpreters of the works of Bob Dylan and Leonard Cohen. This brand new album includes Dylan, Cohen and a host of songs by other acclaimed contemporary writers. Shelter From The Storm also includes three brand new songs written by Jungr and pianist Laurence Hobgood, well-known for his GRAMMY Award-winning hard-core jazz and partnership with Kurt Elling.

Of his first major collaboration since Elling, Hobgood stated 'I'm not just thrilled to be collaborating with Barb Jungr; I'm energized, inspired, and downright giddy at having matched with a "musician's singer" - a superb vocalist whose musical intelligence is its own formidable, evolved force with which to reckon.' Together Jungr and Hobgood are an exciting tour de force, skilfully supported by Michael Olatuja (bass) and Wilson Torres (percussion).

These 'songs of hope' are a much-needed antidote to today's 'troubled times'; an uplifting message superbly realised by a superb singer. In 2016 it was named an 'Album of the Year' by Andy Robson in Jazzwise. 
Related Artists
Reviews