Filters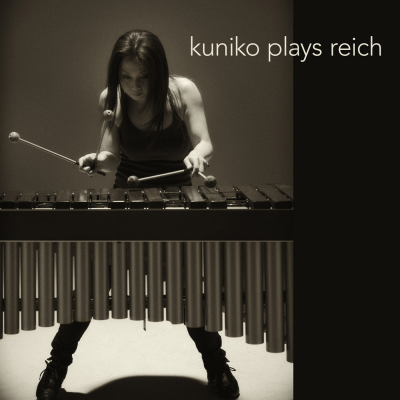 Inlay available for download
Booklet available for download
Electric Counterpoint Version for Percussions - Movement I: Fast

Composer(s)

Steve Reich (b. 1936)

Electric Counterpoint Version for Percussions - Movement I: Fast

$3.50

Electric Counterpoint Version for Percussions - Movement II: Slow

Composer(s)

Steve Reich (b. 1936)

Electric Counterpoint Version for Percussions - Movement II: Slow

$2.30

Electric Counterpoint Version for Percussions - Movement III: Fast

Composer(s)

Steve Reich (b. 1936)

Electric Counterpoint Version for Percussions - Movement III: Fast

$2.30

Six Marimbas Counterpoint

Composer(s)

Steve Reich (b. 1936)

Six Marimbas Counterpoint

$8.75

Vermont Counterpoint Version for Vibraphone

Composer(s)

Steve Reich (b. 1936)

Vermont Counterpoint Version for Vibraphone

$5.25
Total running time: 41 minutes.
Album information

Highly virtuosic solo performances of three premiere arrangements of Steve Reich works.

Presented on this recording are three brand new arrangements of Steve Reich works, newly written for percussion, in celebration of his 75th birthday by one of today's most gifted percussionists.

Upon hearing the recording Steve Reich wrote: "Kuniko Kato is a first rate percussionist who has put a lot of careful thought and hours of rehearsal into making this excellent [album]. She has created new and very beautiful arrangements."

KUNIKO's arrangements are simply stunning and this recording exhibits elements of her Japanese heritage to create a warm, virtuosic performance.  This unique recording must be heard!
Related Artists
Reviews