Filters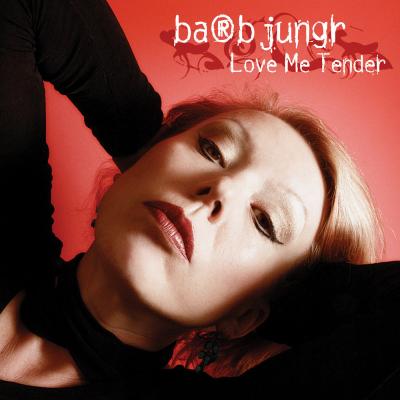 Inlay available for download
Booklet available for download
Love Letters Straight From Your Heart

Composer(s)

E. Heyman, Victor Young

Artist(s)

Barb Jungr

Adrian York, Thangam Debbonaire

Love Letters Straight From Your Heart

$2.30

Heartbreak Hotel

Composer(s)

E. Heyman, Victor Young

Artist(s)

Barb Jungr

Adrian York, William Jackson

Heartbreak Hotel

$2.30

Long Black Limousine

Composer(s)

Bobby George, Vern Stovall

Artist(s)

Barb Jungr

Jonathan Cooper, Thangam Debbonaire

Long Black Limousine

$2.30

Wooden Heart

Composer(s)

Traditional, Bert Kaempfert, Kay Twomey, Benjamin Weisman, Fred Wise

Artist(s)

Barb Jungr

Jonathan Cooper, Thangam Debbonaire

Wooden Heart

$2.30

Are You Lonesome Tonight

Composer(s)

Lou Handman, Roy Turk

Artist(s)

Barb Jungr

Adrian York

Are You Lonesome Tonight

$3.40

Kentucky Rain

Composer(s)

Dick Heard, Eddie Rabbitt

Artist(s)

Barb Jungr

Adrian York, Mario Castronari

Kentucky Rain

$2.30

In The Ghetto

Artist(s)

Barb Jungr

Adrian York

In The Ghetto

$2.30

Love Me Tender

Composer(s)

Vera Matson/Elvis Presley

Artist(s)

Barb Jungr

Adrian York

Love Me Tender

$2.30

Always On My Mind

Composer(s)

Johnny Christopher, Mark James, Wayne Carson Thompson

Artist(s)

Barb Jungr

Jonathan Cooper

Always On My Mind

$2.30

I Shall Be Released

Artist(s)

Barb Jungr

Miriam Teppich, Dominika Rosiek, Rebecca Brown, Thangam Debbonaire

I Shall Be Released

$2.30

Tomorrow Is A Long Time

Artist(s)

Barb Jungr

Thangam Debbonaire, Rebecca Brown

Jonathan Cooper

Tomorrow Is A Long Time

$2.30

Looking For Elvis

Composer(s)

Barb Jungr, Adrian York

Barb Jungr

Artist(s)

Barb Jungr

Adrian York, Mario Castronari, Rebecca Brown

Looking For Elvis

$2.30

Peace In The Valley

Composer(s)

Rev. Thomas A. Dorsey

Artist(s)

Barb Jungr

Mari Wilson, Adrian York

Ian Shaw

Peace In The Valley

$2.30
Total running time: 60 minutes.
Album information

An uncharted journey into the King's legacy from the undisputed queen of song-styling.

Some of the greatest song writing talents of the fifties, sixties and seventies wrote for the legendary singer Elvis Presley. Barb Jungr, regarded as Britain's foremost chansonnier and song stylist takes these songs and embarks on a journey through love, loneliness, obsession and finally, faith.

Love Me Tender is a tribute to Elvis Presley in the real sense of the word. She is not impersonating him. These tracks are real covers - deconstructions and reinterpretations - making the listener forget the original. Love Me Tender falls into the dark sound world usually inhabited by Nick Cave and Tom Waits; unforgettable and highly original.
Related Artists
Reviews