Filters
Maxwell Davies: An Orkney Wedding, With Sunrise
Maxwell Davies: An Orkney Wedding, With Sunrise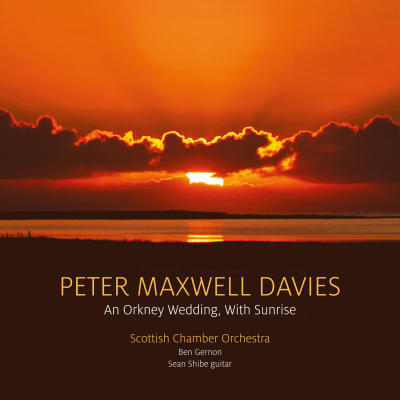 Inlay available for download
Booklet available for download
Concert Overture. Ebb Of Winter

Composer(s)

Peter Maxwell Davies

Artist(s)

Ben Gernon

Scottish Chamber Orchestra

Concert Overture. Ebb Of Winter

$5.75

Hill Runes: I. Adagio - Allegro moderato

Composer(s)

Peter Maxwell Davies

Hill Runes: I. Adagio - Allegro moderato

$2.30

Hill Runes: II. Allegro (with several changes of tempo)

Composer(s)

Peter Maxwell Davies

Hill Runes: II. Allegro (with several changes of tempo)

$2.30

Hill Runes: III. Vivace scherzando

Composer(s)

Peter Maxwell Davies

Hill Runes: III. Vivace scherzando

$2.30

Hill Runes: IV. Adagio molto

Composer(s)

Peter Maxwell Davies

Hill Runes: IV. Adagio molto

$2.30

Hill Runes: V. Allegro (dying away into 'endless' silence)

Composer(s)

Peter Maxwell Davies

Hill Runes: V. Allegro (dying away into 'endless' silence)

$2.30

Last Door Of Light

Composer(s)

Peter Maxwell Davies

Artist(s)

Ben Gernon

Scottish Chamber Orchestra

Last Door Of Light

$5.75

Farewell To Stromness

Composer(s)

Peter Maxwell Davies

Farewell To Stromness

$2.30

An Orkney Wedding, With Sunrise

Composer(s)

Peter Maxwell Davies

Artist(s)

Ben Gernon

Scottish Chamber Orchestra

An Orkney Wedding, With Sunrise

$4.60
Total running time: 59 minutes.

Album information

The Scottish Chamber Orchestra celebrates the life and works of its much-loved Composer Laureate Sir Peter Maxwell Davies. Max, as he was affectionately known, was closely associated with the SCO since the 1980s, when he became its composer/conductor-in-residence; this is the last recording preceding his passing in March 2016.

Maxwell Davies was one of the UK's foremost composers; he made a significant contribution to music with his prolific and wide-ranging output, which was celebrated with a 2014 BBC Prom devoted entirely to his works, and conducted by Ben Gernon.

An Orkney Wedding brilliantly portrays the beauty of the rising sun after a boozy celebration, using bagpipes to close in a blaze of light.

Maxwell Davies composed the concert overture Ebb of Winter in 2014 to mark the SCO's 40th birthday. The hauntingly beautiful piece depicts a wintery landscape with the optimism of the coming spring.

The two pieces for solo guitar each demonstrate the emotional frankness of Maxwell Davies's music, from the menacing flashes of Hill Runes to the unaffected tenderness of Farewell to Stromness; young guitarist Sean Shibe is the soloist.
Related Artists
Reviews