Filters
Bruckner: Symphonie No. 2
Bruckner: Symphonie No. 2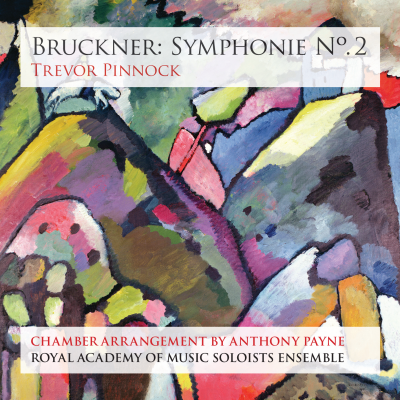 Inlay available for download
Booklet available for download
Symphonie No. 2 in C minor - I. Moderato

Composer(s)

Anton Bruckner

Artist(s)

Trevor Pinnock

Royal Academy of Music Soloists

Symphonie No. 2 in C minor - I. Moderato

$6.00

Symphonie No. 2 in C minor - II. Andante

Composer(s)

Anton Bruckner

Artist(s)

Trevor Pinnock

Royal Academy of Music Soloists

Symphonie No. 2 in C minor - II. Andante

$5.00

Symphonie No. 2 in C minor - III. Scherzo: Massig schnell

Composer(s)

Anton Bruckner

Artist(s)

Trevor Pinnock

Royal Academy of Music Soloists

Symphonie No. 2 in C minor - III. Scherzo: Massig schnell

$2.30

Symphonie No. 2 in C minor - IV. Finale: Mehr schnell

Composer(s)

Anton Bruckner

Artist(s)

Trevor Pinnock

Royal Academy of Music Soloists

Symphonie No. 2 in C minor - IV. Finale: Mehr schnell

$5.00

Wein, Weib und Gesang, Opus 333

Composer(s)

Johann Strauss

Artist(s)

Trevor Pinnock

Royal Academy of Music Soloists

Wein, Weib und Gesang, Opus 333

$3.75
Total running time: 65 minutes.
Album information

Historical performance pioneer, Trevor Pinnock, conducts the Royal Academy of Music Soloists Ensemble in the premiere recording of Anthony Payne's new arrangement of Bruckner's Second Symphony.

This is the second in the series which sees Trevor and the Academy perform and record works which are retrospectively reigniting Schoenberg's vision of performing chamber reductions of symphonic repertoire. This brand new edition was commissioned by Royal Academy of Music Principal Jonathan Freeman-Attwood who asked composer Anthony Payne (of Elgar's Third Symphony fame) if he would adopt the principles of Schoenberg's Society in a new version of this symphony.

Whilst employing a slightly larger ensemble than the core group used by Schoenberg, this scoring serves to reveal the luminescent appeal of a little-known nineteenth-century masterpiece - whilst also extending Schoenberg's and his pupils' practice of refined intimacy. Upon hearing the recording Anthony Payne remarked "the arrangement exceeded my most extravagant expectation...performed magnificently under Trevor Pinnock's direction by one of the finest chamber groups I've heard."

Rounding off this recording is Strauss' Wein, Weib und Gesang arranged by Alban Berg, whose own pieces were regularly performed by the Society.
Related Artists
Reviews