Filters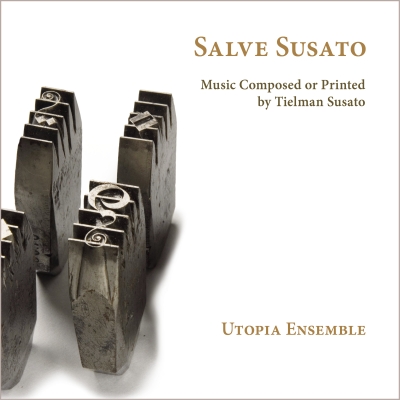 Inlay available for download
Booklet available for download
Mille regretz fera mon povre cueur

Composer(s)

Tielman Susato

Artist(s)

Utopia Ensemble

Mille regretz fera mon povre cueur

$2.30

Je suis aymé

Composer(s)

Thomas Crecquillon

Artist(s)

Jan Van Outryve

Utopia Ensemble

Je suis aymé

$2.30

Mort m'a privé

Composer(s)

Thomas Crecquillon

Artist(s)

Utopia Ensemble

Mort m'a privé

$2.30

Triste départ

Composer(s)

Nicolas Gombert

Artist(s)

Utopia Ensemble

Triste départ

$2.30

Mon Amy

Composer(s)

Tielman Susato

Artist(s)

Jan Van Outryve

Mon Amy

$2.30

Nymphes des bois

Composer(s)

Josquin Desprez

Artist(s)

Utopia Ensemble

Nymphes des bois

$2.30

Mille regretz

Composer(s)

Josquin Desprez

Artist(s)

Utopia Ensemble

Mille regretz

$2.30

Les miens aussi

Composer(s)

Tielman Susato

Artist(s)

Utopia Ensemble

Les miens aussi

$2.30

Si de present peine j'endure

Composer(s)

Tielman Susato

Artist(s)

Jan Van Outryve

Si de present peine j'endure

$2.30

Pere eternel

Composer(s)

Tielman Susato

Artist(s)

Utopia Ensemble

Pere eternel

$2.30

Missa In illo tempore: Sanctus

Composer(s)

Tielman Susato

Artist(s)

Utopia Ensemble

Missa In illo tempore: Sanctus

$2.30

Missa In illo tempore: Agnus Dei

Composer(s)

Tielman Susato

Artist(s)

Utopia Ensemble

Missa In illo tempore: Agnus Dei

$2.30

Hoboecken dans

Composer(s)

Tielman Susato

Artist(s)

Jan Van Outryve

Hoboecken dans

$2.30

Le bergier et la bergiere

Artist(s)

Lieven Termont

Jan Van Outryve

Michaela Riener

Le bergier et la bergiere

$2.30

Si par trop boire

Composer(s)

Clemens non Papa

Artist(s)

Jan Van Outryve

Utopia Ensemble

Si par trop boire

$2.30

Ronde

Composer(s)

Tielman Susato

Artist(s)

Jan Van Outryve

Ronde

$2.30

Een venus schoon

Composer(s)

Clemens non Papa

Artist(s)

Utopia Ensemble

Een venus schoon

$2.30

Ave stella matutina

Composer(s)

Pierre de Manchicourt

Artist(s)

Utopia Ensemble

Ave stella matutina

$2.30

O wrede fortune

Composer(s)

Tielman Susato

Artist(s)

Utopia Ensemble

O wrede fortune

$2.30

Perch'io veggio

Composer(s)

Orlando di Lasso

Artist(s)

Utopia Ensemble

Perch'io veggio

$2.30

Wo bistu

Composer(s)

Tielman Susato

Artist(s)

Jan Van Outryve

Wo bistu

$2.30

Nil homini firmum est

Composer(s)

Tielman Susato

Artist(s)

Bart Uvyn

Michaela Riener

Nil homini firmum est

$2.30

Madonna mia, pietà

Composer(s)

Orlando di Lasso

Artist(s)

Jan Van Outryve

Utopia Ensemble

Madonna mia, pietà

$2.30

Salve quae roseo

Composer(s)

Tielman Susato

Artist(s)

Utopia Ensemble

Salve quae roseo

$3.40
Total running time: 74 minutes.

Album information

The instrumentalist, composer, and publisher Tielman Susato (c. 1510/15 – after 1570) was one of the most illustrious figures in the musical life of Renaissance Antwerp. He founded the first music publishing house to use movable type in the Low Countries in 1543.

Music printing had mainly been based in Italy, France, and Germany until Susato set up his press in Antwerp. He was one of the first to publish works by Orlando di Lasso, the most renowned composer of the late Renaissance. Susato was also an accomplished composer who wrote and published several books of masses and motets in the typical imitative polyphonic style of the time. He was well connected in the highest circles of the city and the country, often dedicating his publications to prominent citizens or rulers. The Utopia Ensemble here presents a florilegium of works composed and/or published by this dazzling figure of Renaissance vocal music.
Related Artists